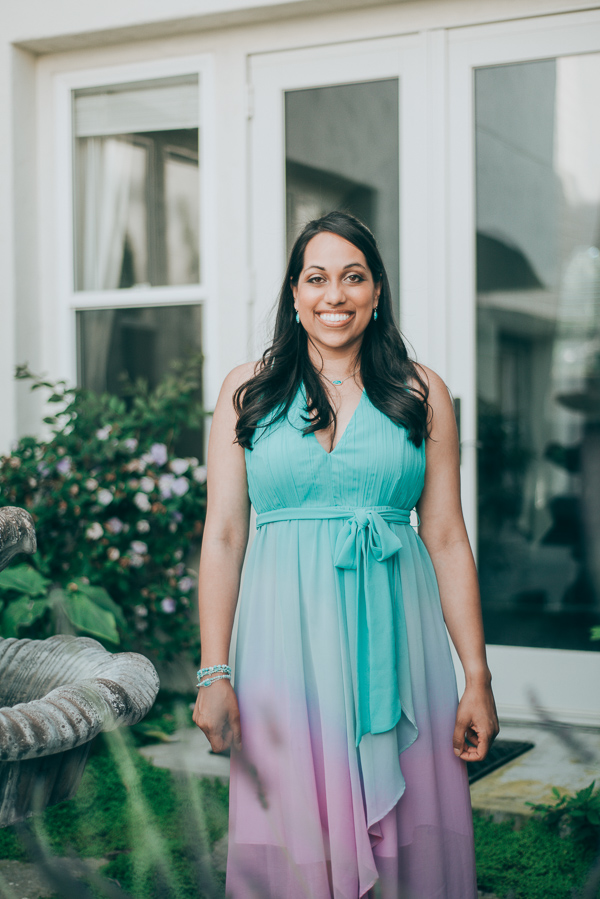 This is the story of how I started my company, Aliya Bora Creative, with my decade of broadcast journalism and graphic design experience. I combine my skills and help women entrepreneurs create amazing, soul-centered branding and video content for social media. Below are the top eight lessons I've learned from my nearly 15-year career and what helped me become the best Digital Content Producer. I hope this serves you.
1. Follow Your Intuition
When it comes to your career, you must follow your intuition. There will always be people, like parents and friends, who want to keep you safe and try to convince you to stay in a job even when it makes you miserable. Don't listen to them – even though they mean well. In my experience, your intuition will always call you towards the more fulfilling thing until you take the leap and do it.
Growing up I was good at two things – science and art. We all know the stereotype about the starving artist, so in university, I decided to make the "safe" choice and study biology with a pre-med focus. Medicine is a safe career, right?
But the creative in me always ached to do something artistic. Still, I ignored my intuition and went to work in the business side of healthcare after college. Within two years of working there (and not liking the position), I ended up losing my job in the great recession of 2008. This taught me a valuable lesson – there is no such thing as a safe job, so you might as well do what you love.
I had to do some deep soul searching to figure out what I was going to do with my life. I thought about what I loved to do as a child – draw, paint, write and tell stories. At my core, I was a storyteller, and I needed to be in a career that embraced that.
The job market was so bad at this time (no one was hiring), I decided to enroll in community college and take the creative courses I never got to take in college. I didn't know where it would lead, but I knew taking classes in what I was interested in would help me figure out what to do with my life. I ended up loving my broadcast journalism and graphic design courses, and enrolled in both programs.
At the same time, I got an internship with my local TV station, FOX 5 San Diego (KSWB-TV), and this is where I learned how to do everything in television – from writing scripts, to producing shows, to being on camera.
I worked hard at my internship, and afterward was hired on as an employee and worked on both morning and evening news programs. Soon after, I was accepted to Columbia University's Graduate School of Journalism, and moved to New York City to get my Master's degree. After this, I was chosen out of thousands to be one of four NBC News Fellows with NBC News in New York City. I went to CNBC to work on their shows, Squawk on the Street and Squawk Alley.
Now I own my own business, Aliya Bora Creative, where I use my design and journalism background to help women entrepreneurs create amazing video content and branding for social media.
When I decided to study graphic design and broadcast journalism concurrently, I didn't know why, but I knew it was important for me to do both. Fast forward 10 years later, and social media has completely upended how we do business. There is a huge demand for video content creators now, and having both design and video journalism experience gives me a great advantage as a producer and content designer.
I've been offered six-figure salaries with Fortune 500 companies because of my background and skills. I'm so glad I followed my intuition, figured out what I liked, and invested time honing my skills. I hope this inspires you to do the same.
NOTE: If you are struggling to figure out what career direction to go in, I suggest getting a journal or a piece of paper and free-writing for 10 minutes on anything that remotely interests you. Then you can look at your brainstorm of ideas and start making connections between areas you are interested in. I've included an article in the links below that I found helpful with this process.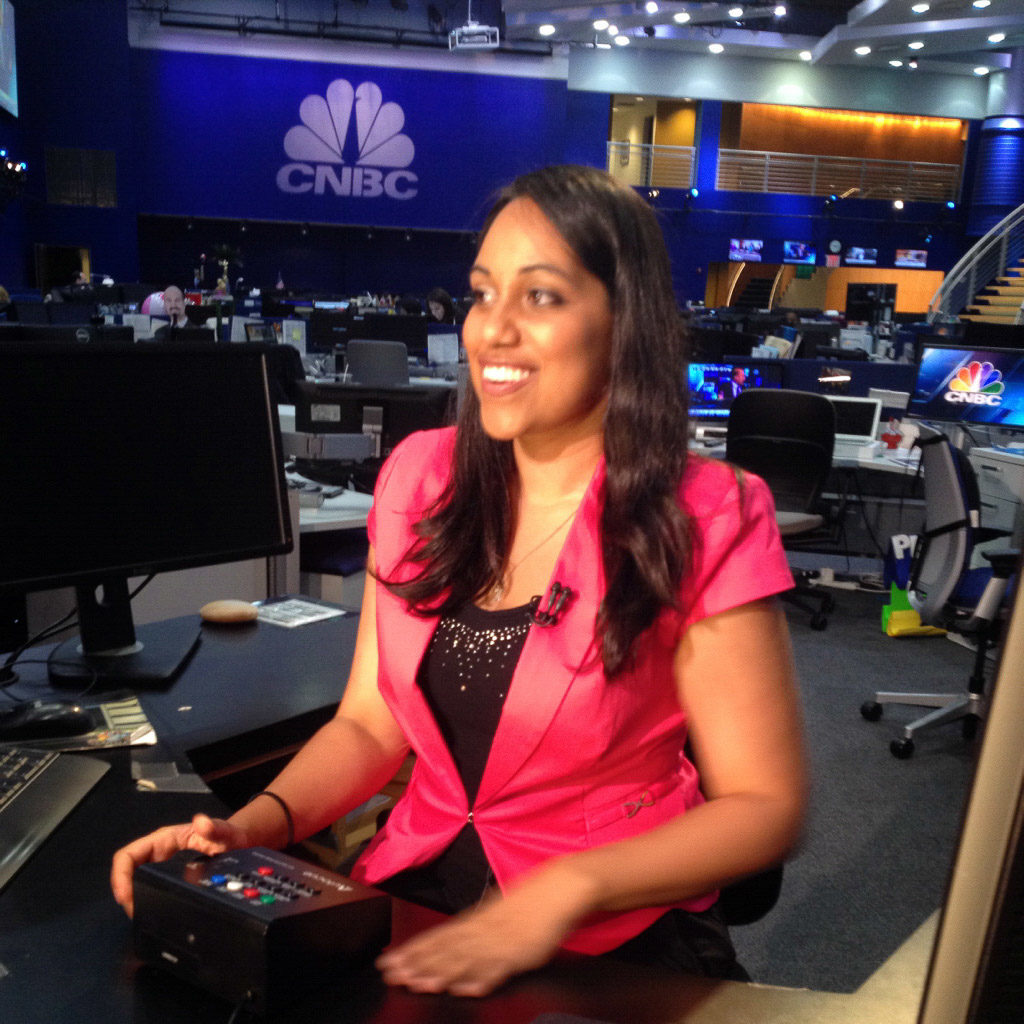 2. Be Persistent
If you really want something, you have to work for it. While I was in school, studying to be a journalist, I wanted to work for NBC News because I knew it would be an amazing step for my career. They had a special program, the NBC News Fellowship, that they sponsored in partnership with the Asian American Journalists Association. I knew this could be a foot in the door for me.
I applied for the program every year for three years. I was rejected twice. During the last year I was eligible for the program, I was chosen out of thousands to be one of the four NBC Fellows. The program changed my life, and brought me into New York City working with some of the best journalists and producers in the world.
If I had given up after that first rejection, I would never be where I am now. That's why if you really want something, be persistent and go after it.
3. Embrace Failure
Rejection means there is something better out there for you. It's tough when you don't get the job, internship, or grad program you wanted, but learn to trust that the universe has an even better plan for you.
In 2011, I was super excited to interview for a job that was going to be based in Japan. I ended up not getting the job and was super bummed about it. A few weeks later, the devastating earthquake, tsunami and nuclear disaster ravaged Japan. In hindsight, I can see how it was a blessing not to get that job as I would have been in Japan at the time of the disaster.
Give yourself grace for the things that don't work out. It's ok to fail. We learn from our mistakes and they make us better. I've failed hundreds of times. I've taken lots of jobs I didn't end up liking, but I've learned from every single one of them. I majored in biology in undergrad and completely changed careers after I discovered science wasn't my thing. It's okay if you don't get it right the first time. We are constantly growing and evolving, and your career path will evolve with you.
4. Be Genuine
Because I showed up eager to learn and become a better storyteller in my jobs and internships, I attracted many mentoring and networking opportunities.
When I started showing up authentically, networking and mentorship felt natural and effortless, and seemed to come about easily. I'm still friendly with many of my broadcast television mentors today. This is why it's important to be genuine – you'll attract the most aligned relationships, and career opportunities when you do.
5. Do Your Homework
When you're just starting out in your career, know that you will have to pay your dues. That means starting at the bottom and working your way to the top in many industries (especially broadcast news). When you are doing informational interviews, don't expect to get a job out of them. Remember, the best mentorships and relationships are built over time.
I've had a few times where recent grads reached out to me for an informational interview, and then expected that I would immediately recommend them for an on-camera job at a national network. The industry doesn't work like that. You have to pay your dues, build up your skills as a reporter in small markets, and work your way up to the national networks.
If you go into an informational interview asking to get a high-level job out of it, it's just going to make you look bad. Make sure to do your research, be curious, and ask good questions. Stay in touch and build that relationship, and when the time is right then you can ask for them to pass around your resume or whatever feels most aligned for you.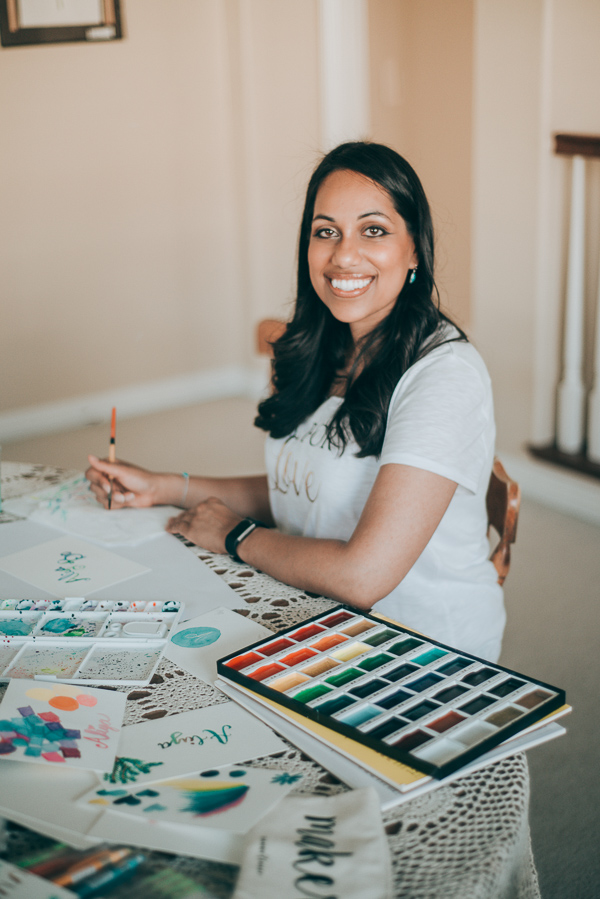 6. Always Be Learning
Technology is always changing, and in many cases it's changing exponentially. Knowing the latest technology can give you a competitive advantage and help you innovate in your industry.
For example, even though my training is as a journalist and producer, I also learned graphic design and video editing programs like Adobe Illustrator and Adobe Premiere. Learning the software in Adobe suite and knowing fundamental design skills have helped me in all my jobs. Every year I try to keep up with the changes in programs so I can be a better storyteller.
Don't rely completely on traditional training programs, there was no degree program that matched all the things I wanted to learn as a digital and visual producer. Instead, I brainstormed all the things I would need to know as a visual storyteller (video editing, design, animation, etc), and sought out skills training that would help me do that.
Think about what you want to be doing 10 years from now, and what skills and programs will help you be the best version of that.
7.  Listen To Your Body
Many times your body will send you clues when you're doing something that isn't in your best interest. For years I would break out in skin rashes and eczema when I was in jobs that weren't aligned. When I left those jobs and started working in TV, I never got a rash once.
I wish I had understood what my body was trying to tell me early on. Obviously, I am not a doctor and you should always consult with your physician about any medical conditions. However, it never hurts to tune into your mind, sit with your body, and listen to what it's trying to tell you about what is happening in your life. 
8.  Ask For What You Want
Know your value and what you bring to the table when you're applying for jobs. When you're starting your career there might not be a lot of room to negotiate your salary, but as you progress know what you're worth and don't be afraid to ask for what you want.
Women especially often settle for less. I'd encourage all the females reading this not to do this, because it sets a bad precedent for the rest of us. Women are already paid 81 cents for every dollar men make (according to Payscale.com), so it's time to break the gender pay gap.
I once had a writing job where I received a low-ball salary offer, even though they wanted to capitalize on my additional skill set as a graphic designer, journalist, and video producer. The salary range for this position was publicly posted, and with my skills I should have gotten the higher end of it.
Despite my negotiations, this place refused to offer me more than the minimum salary, so I turned down the job. I'm so glad I did, because a few weeks later an even better and higher-paying producing job opened up, and I took it.
A company that values you will compensate you accordingly. There is an energetic agreement that happens when you settle for less than you are worth. Don't be afraid to say no to any opportunity that doesn't feel right.
I've so enjoyed sharing these tips with you. Here's a summary of the lessons I've learned so far in my career. I hope they help you.
If you'd like to see more from me, follow me at the social links and check out the resources below that have helped me in my career.
Follow Me:
My Favorite Career Resources & Books: