Experience
Aliya Bora is a multimedia producer, journalist and designer with nearly a decade of media experience. She considers herself a storyteller at heart. Her background in video production, graphic design and broadcast journalism give her all the tools to tell great stories. Aliya is an expert content producer and one-woman band, who writes, shoots, and edits her own content. She is fully skilled the Adobe Suite's design and video production software (Illustrator, InDesign, Photoshop, & Premiere Pro).
Audience
Aliya loves working with soulpreneurs, conscious creatives, small businesses and start-ups on their brand voice and story. Additionally, she loves to travel the world and capture her travels on her blog (feel free to check out her videos here).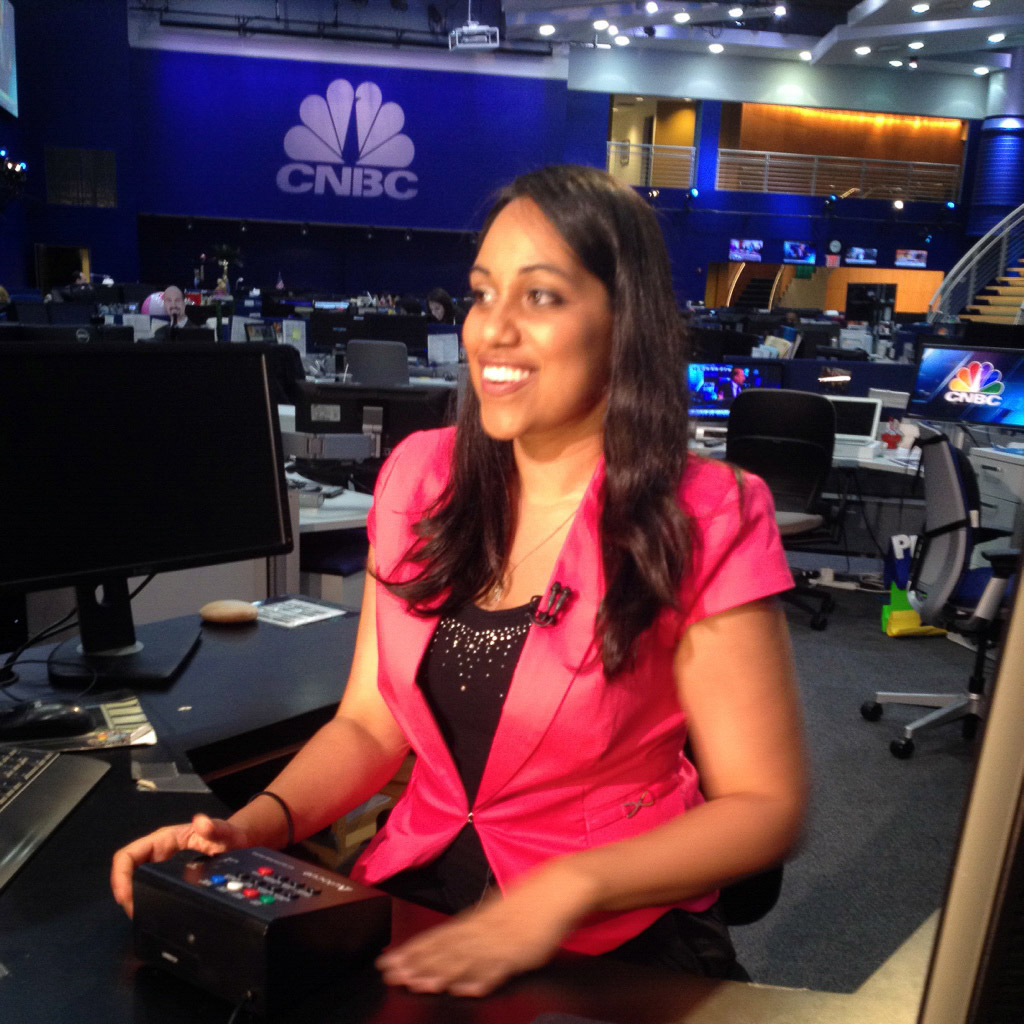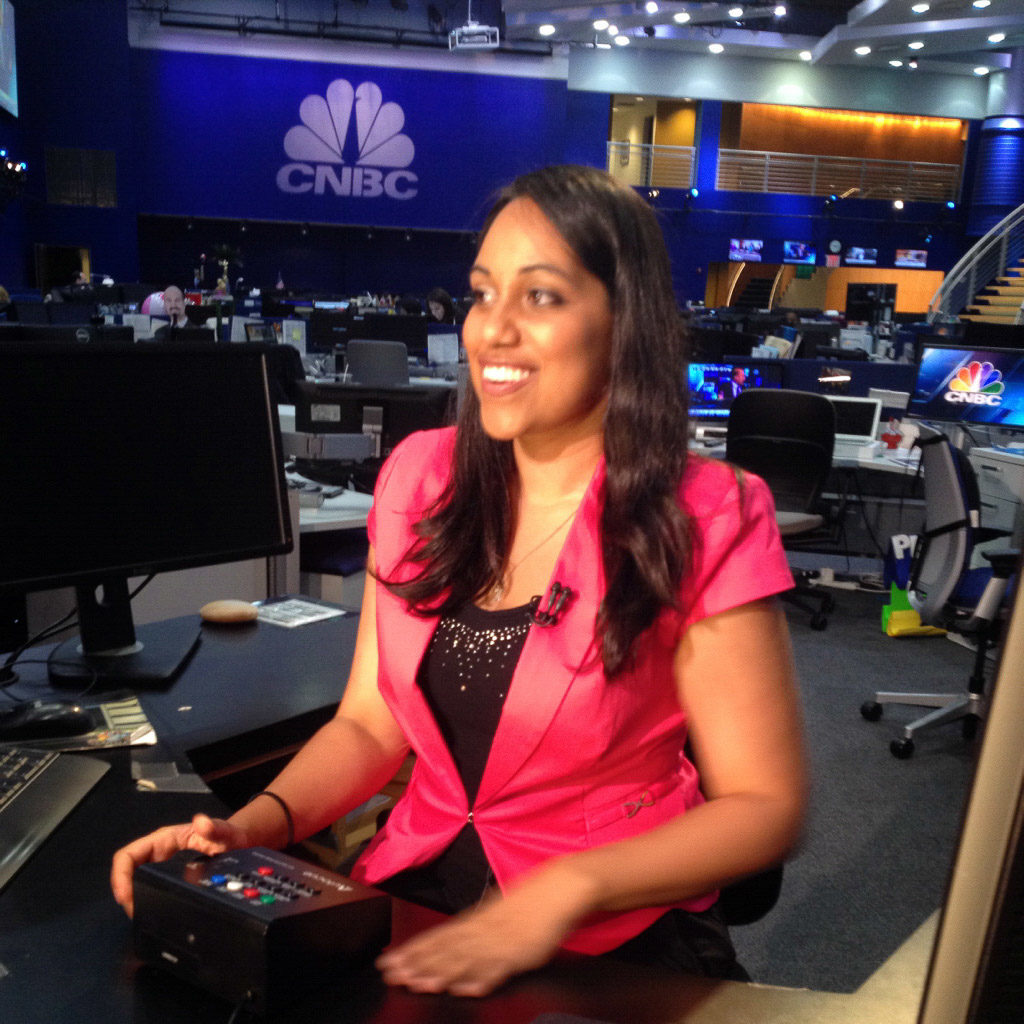 Values
Aliya believes both the voice and the visuals matter when it comes to developing content. Her background allows her to incorporate core design principles (typography, layout, hierarchy, etc.) and producing (writing, storyboarding, editing, etc.) into her work. She believes there are left-brained (words, facts, analysis) and right brained facets (visuals, expression, emotional intelligence) that come into play when developing content, and loves playing in both worlds.
Services
As a producer, Aliya handles logistics like interviewing and getting appropriate sound bites from a subject, writing video scripts, and securing visual elements, etc. Aliya also loves showcasing her design skills with watercolor prints she sells in her shop.
Head to her services page if you are interested in working with her. She is available to do custom work or consult on any of the following: producing video content for social media or websites, branding & content strategy sessions, and pitching media.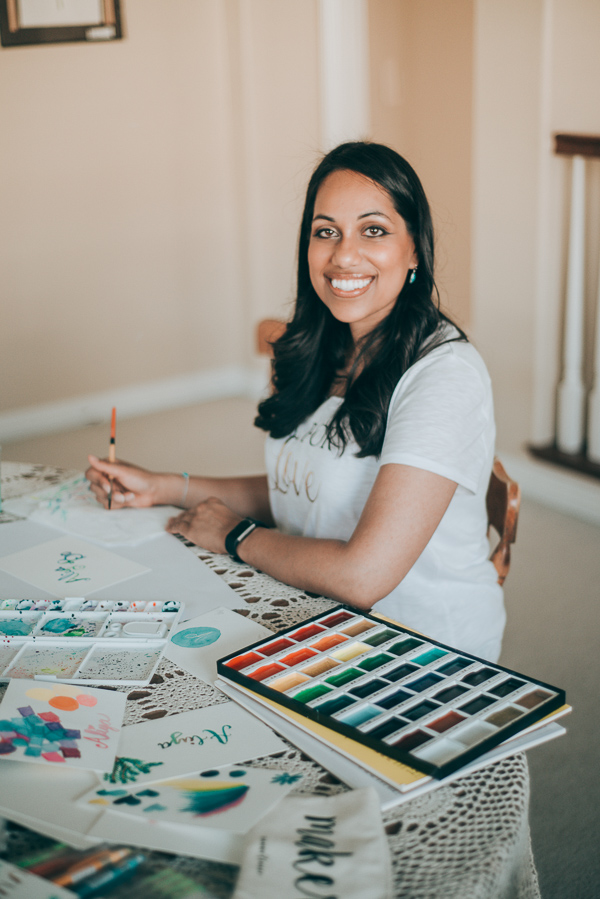 Background
Aliya started her TV media career writing and producing at FOX 5 San Diego (KSWB-TV). Later, she was one of four people in the country selected for an exclusive fellowship with NBC News in New York City where she worked on the CNBC shows Squawk Alley and Squawk on the Street. Aliya has worked under tight deadlines in front of and behind the camera for both morning and evening news (See her professional work here). Additionally, she has traveled the world as a Creative Content Producer, line producing events and media in Europe, Asia, and Australia.
Education & Backstory
She holds a Bachelor's Degree in Biology from the University of Texas at Austin, and and a Master's in Journalism from Columbia University. Additionally, she hold certificates from San Diego City College's Graphic Design and Radio Television Film programs.
Her career in media started after she suddenly lost her healthcare sales job in the great recession. She had trouble finding another job, and decided to go back to school to study two things she was always passionate about – design & broadcast journalism. She enrolled at San Diego City College thinking she would pick the program she liked the best. However, she loved both programs so much she ended up completing both degrees. As she studied design and media, she began to see how much they were interdependent on each other.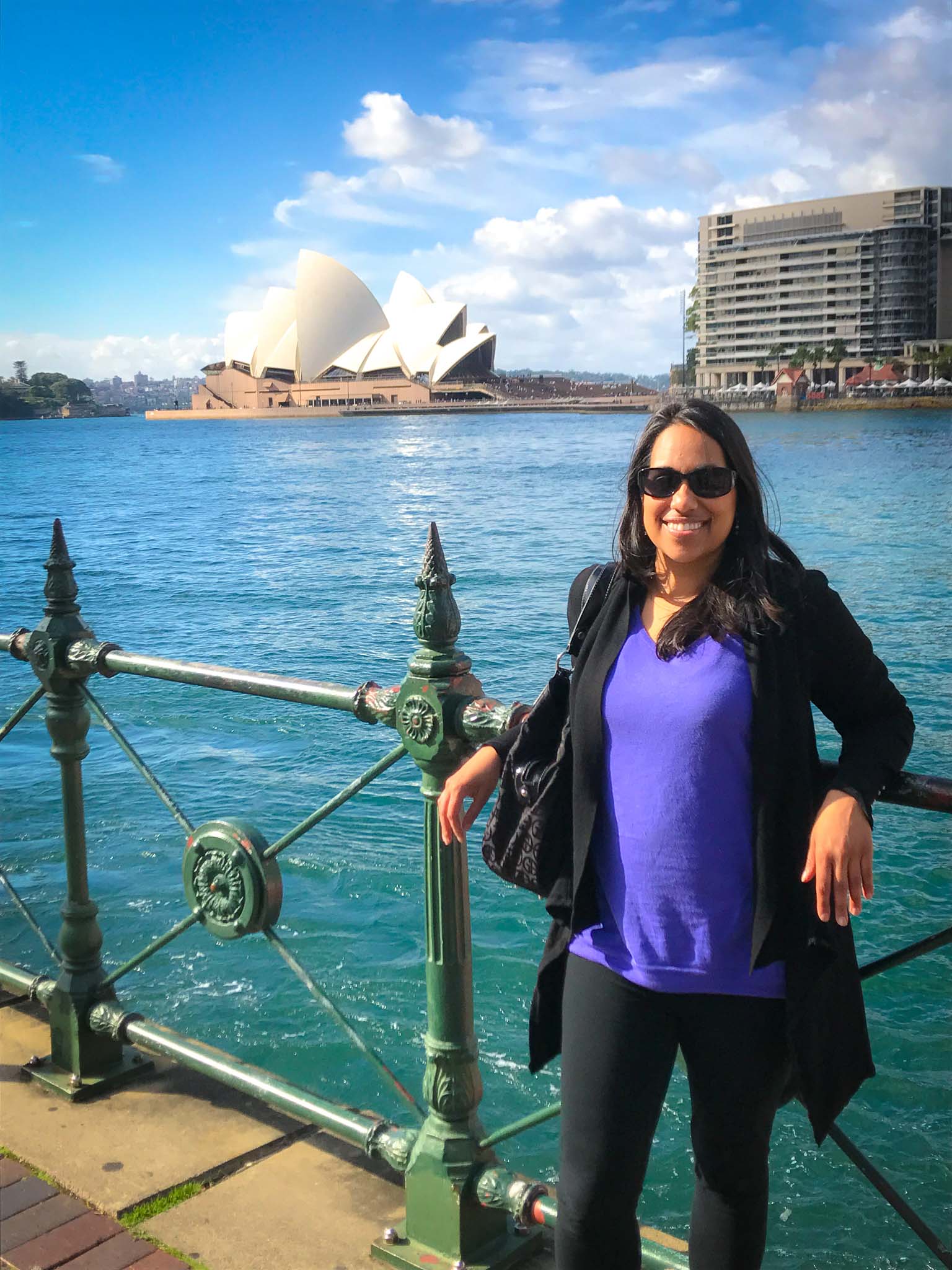 Fun Facts & Favorite Things
Zodiac Sign: Aries
Color: Teal (She has an entire Pinterest board devoted to this color)
Fruit: Pomegranate
Tea: Silk Dragon from David's Tea
Essential Oils: Lavender, Geranium, Jasmine, Rose
Crystal: Chrysocolla (basically…all the teal ones)
Scents: Lavender & Rose
Flower: Tulips (Roses & Peonies a close second)
Animals: Dolphins, Hummingbirds & Peacocks
Literary Character: Dobby from the Harry Potter series
TV Show: Queer Eye on Netflix
Textiles: She loves natural fibers – silk & wool
Season: Tie between Spring (for the flowers) and Fall (for all the pumpkin-flavored stuff)
Favorite City to Visit: Paris!