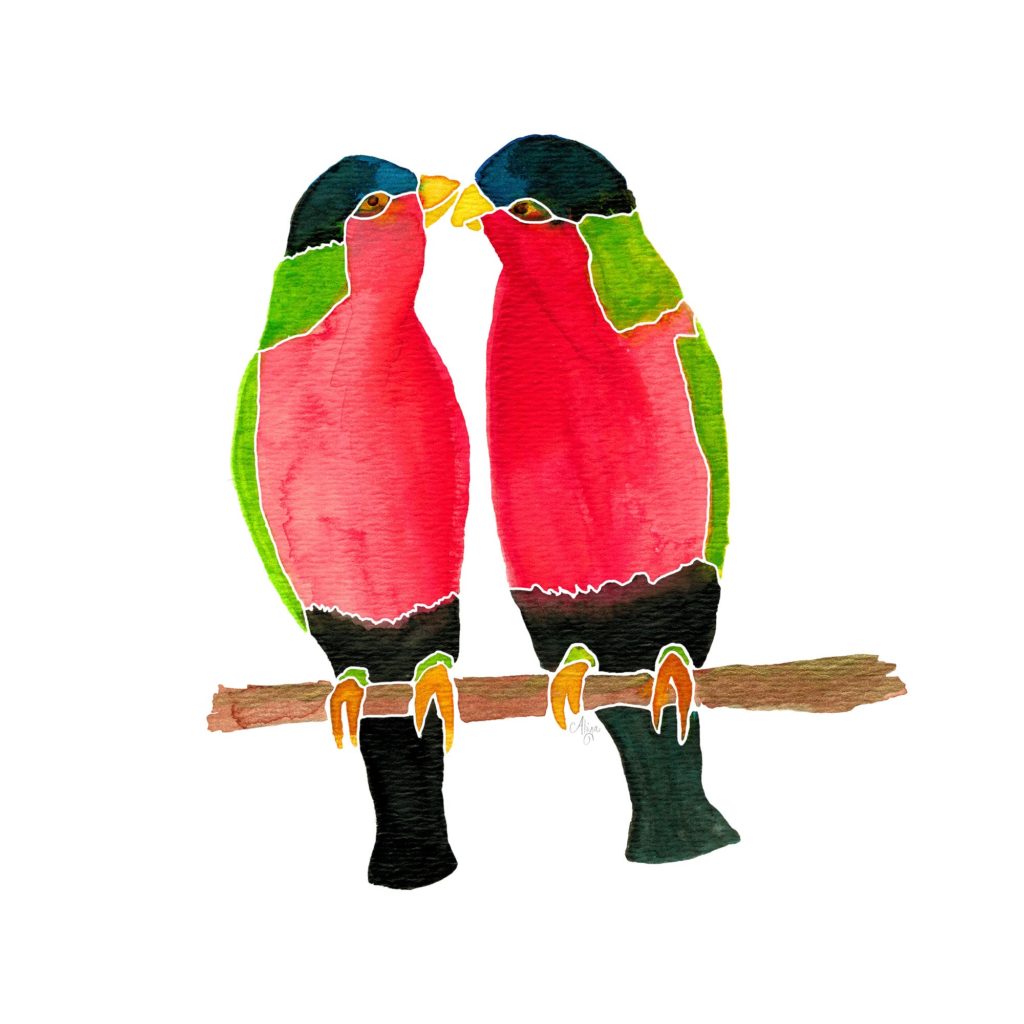 On my latest trip to Australia I was mesmerized by the country's unique wildlife. I'm from California, and while the weather is nice here, we don't usually see tropical birds flying around freely. It's really cool to see and interact with all the wildlife, and see the brightly colored patterns on their feathers.
On my last day in Sydney, two tropical colored birds landed on the patio of my Airbnb at sunrise. I went up close to them to snap a photo, and they didn't even fly away! I was about to leave for the airport, and I felt like they were sending me a sign that I need to come back some day. (Check out the awesome video of these birds on my Instagram post below).
After some googling, I found out that they were a type of birds called the collared lorry. Since their coloring is so interesting, I decided to paint them in watercolor and this is the result! If you want to purchase this print feel free to check out the link to my shop. If you're a company interested in licensing this design, please reach out me on my contact page.
Design: Australian Collared Lorry Birds
Color Palette: Tropical including Green, Red, Dark Blue
Mood: Cheerful, Bright, Playful, Fun
Medium: Watercolor
Inspiration: Australian Wildlife
Shop Australian Collared Lory Birds Products