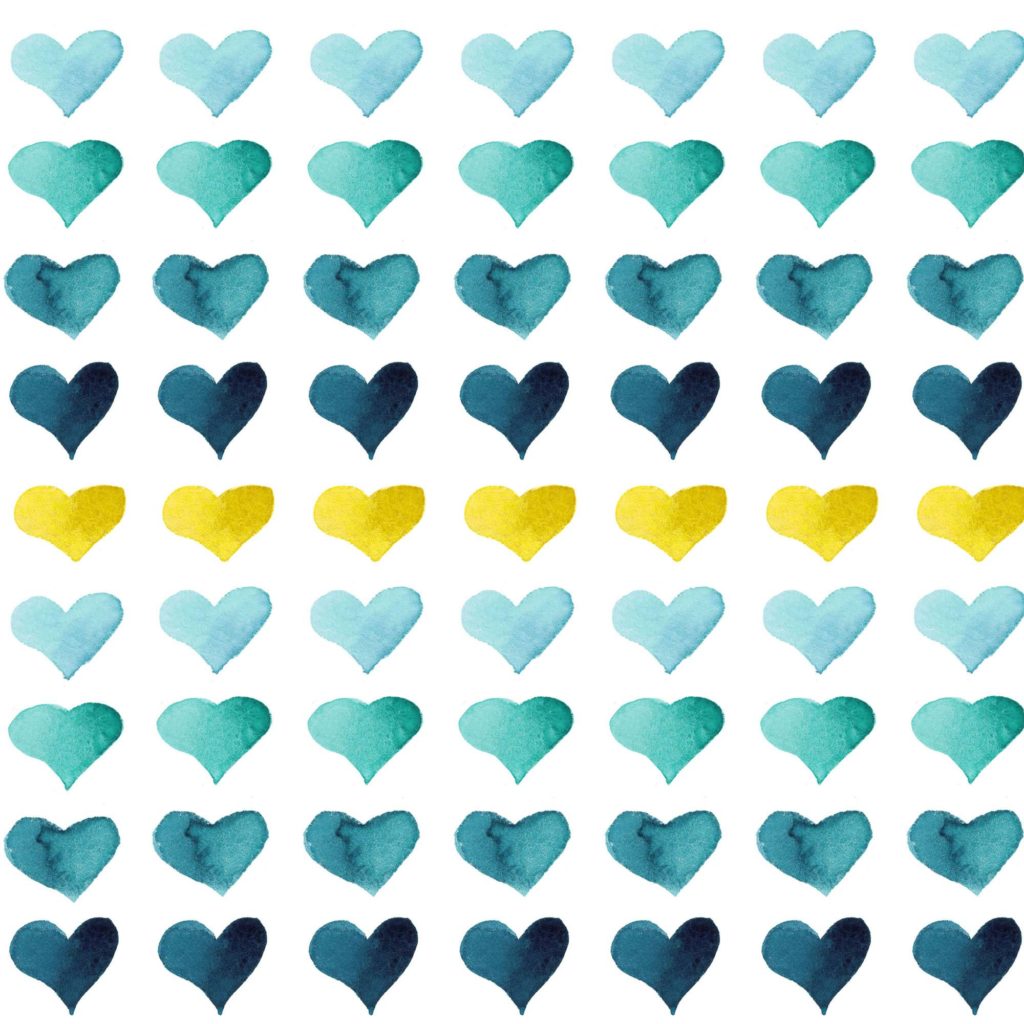 On my trip to Portugal I spent a lot of time at the beach! It was my first time visiting this country, and I enjoyed exploring the vibrant city of Lisbon and surrounding areas. It's a beautiful country with great weather and great seafood.
I spent some time relaxing on the beaches in Costa Da Caparica, Cascais and visiting the famous Boca do Inferno. All the shades of blue of the sea there were just beautiful, so I used them as inspiration for this pattern.
I also took a day trip up the mountain to Sintra to visit the famed Pena Palace. If you've never seen it, it is a bright yellow castle sitting upon a hill. It was really cool to visit the palace and their beautiful gardens. The castle itself is filled with so much inspiring design and patterns. I captured some on my Instagram post that you can see below.
I decided to use the hearts in a gradient pattern of lighter to darker blues because it gave the piece some movement, just like water. I added a pop of yellow as a surprise to add some interest to the painting. I love the way it turned out! It's very bright and cheerful. If you want to purchase this print feel free to check out the link to my shop. If you're a company interested in licensing this design, please reach out me on my contact page.
Design: Hearts of the Sea
Color Palette: Ocean Inspired – calming blues and bright yellows like those of Pena Palace.
Mood: Bright, Relaxing, Calming, Happy
Medium: Watercolor
Inspiration: Portugal! The color of the ocean and the colors of Pena Palace in Sintra.
Shop Hearts of the Sea Products