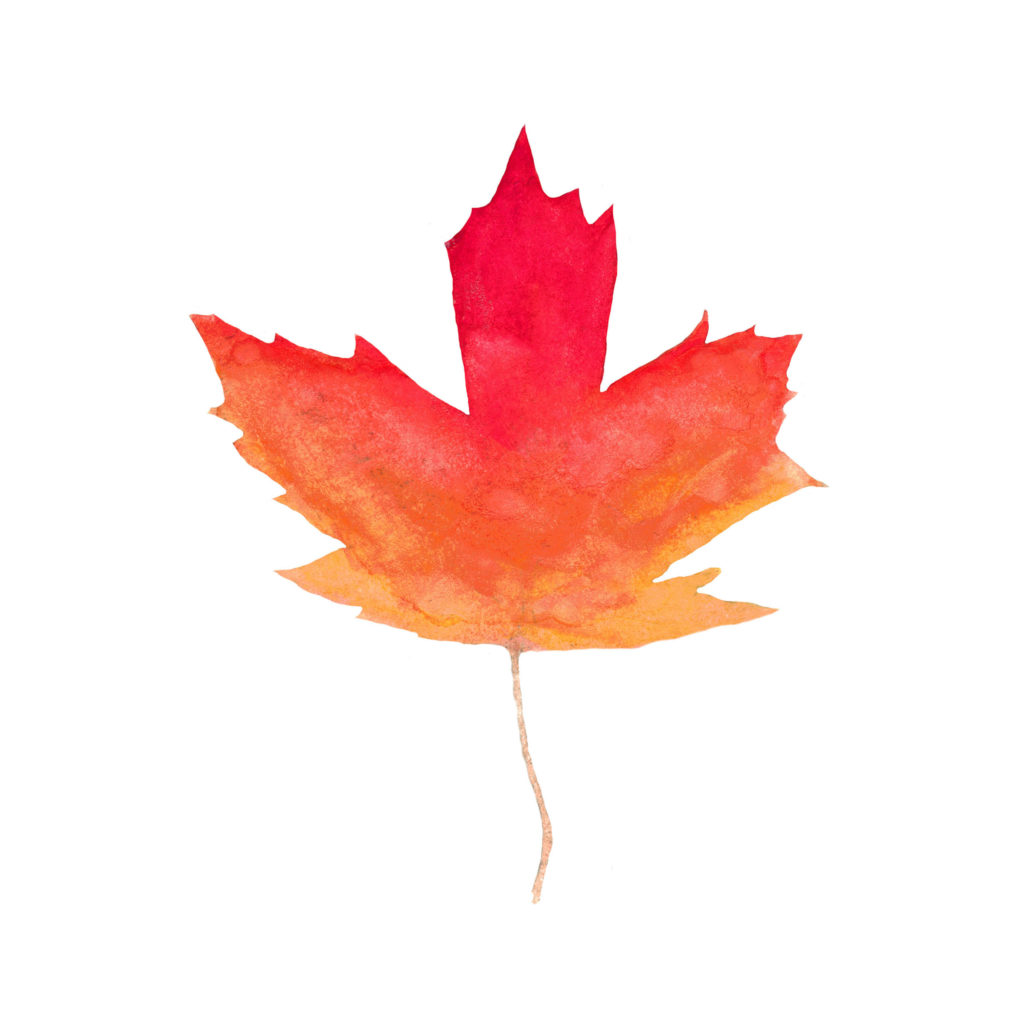 My latest trip to Canada to visit my cousin inspired this design. I've never been to Toronto in the Summer, and I had so much fun exploring this beautiful city! Previously, I'd only been to Toronto in the winter for a quick business trip, so it was great to see the city while the weather was nice and accommodating.
I love the shape of a maple leaf – and in Canada it's everywhere! It's on their flag after all. My cousin and I had fun exploring the nooks and crannies of Toronto, from the Distillery District, to the Toronto islands, and my favorite – Nathan Philips Square! I just love that Toronto sign, and I came back to photograph it both during the day and at night.
And I love fall! Pumpkin Spice season is my favorite. So, I looked to those two things for inspiration on this one. To represent fall, I pulled a robust color palette of the beautiful oranges, yellows and reds that you'd see when the leaves turn in autumn.
I had fun mixing these watercolor paints into a nice ombre to give the leaf shape some interest. I decided to lead the eye upwards, with the lighter colors on the bottom leading upwards to a bold red on the top. I love the way it turned out, and I played with it further in illustrator to make a leaf print pattern.
If you want to purchase this print feel free to check out the link to my shop. If you're a company interested in licensing this design, please reach out me on my contact page. And, if you want to hear more about my trip to Canada, check out the travel blog post!
Medium: Watercolor
Design: Canadian Maple Leaf
Color Palette: Fall Vibes – Deep Reds, Oranges, and Golden Yellows
Mood: Rustic, Cozy, Crisp, Pumpkin Spice!!!
Inspiration: A fun trip to Canada!
Shop Canadian Maple Leaf Products