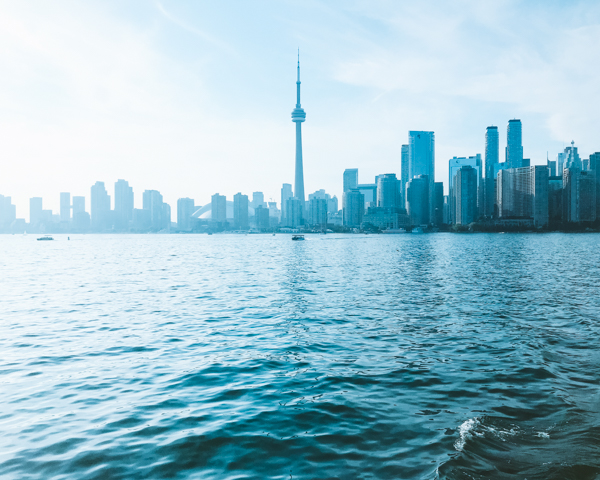 I absolutely love Toronto in the summer and the winter! It's one of my favorite cities to visit, and a bonus because I have family there. Here are the favorite spots I've discovered in the city so far (and thanks to my cousin for showing me some of them!). As I continue to visit, I'll keep adding to this girl's guide to exploring Toronto.
PLACES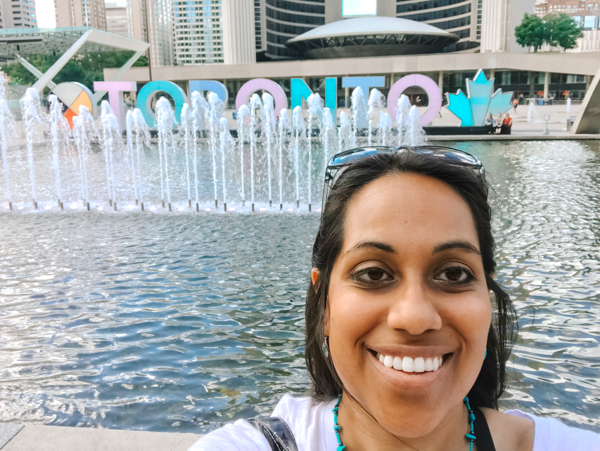 Located in the heart of downtown, Nathan Phillips Square is a beautiful plaza with giant letters spelling out "Toronto" that hosts a lovely light show once the sky gets dark. I'd recommend visiting during the day and at nighttime to experience it both ways.
It's home to many free concerts, shows, and events in the summertime. In the winter, the reflecting pool turns into an ice rink, and you can rent skates and skate in front of the letters.
On Wednesdays from May through October, there is a farmer's market, and on Thursdays they have Tasty Thursday where you can try various ethnic dishes. Nathan Phillips Square is close to many of the spots I'll mention here so it's great to add to your tour of downtown Toronto.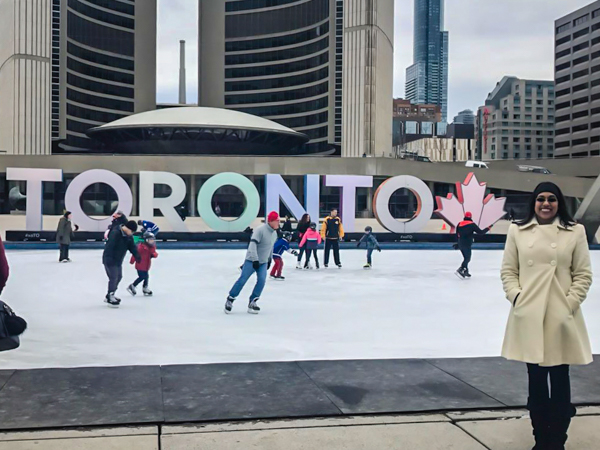 I love visiting shopping malls when I travel to feel out the culture of the place I'm in. Eaton Centre is a huge shopping mall located right next to Nathan Phillips Square.
It's one of Canada's largest tourist attractions, with over 230 stores spread around 1.7 million square feet of retail space. They have major American brands like Nordstrom, Apple, Nike as well as Canadian brands.
Some of my favorite stores include Indigo Books and David's Tea, which I'll talk more about below.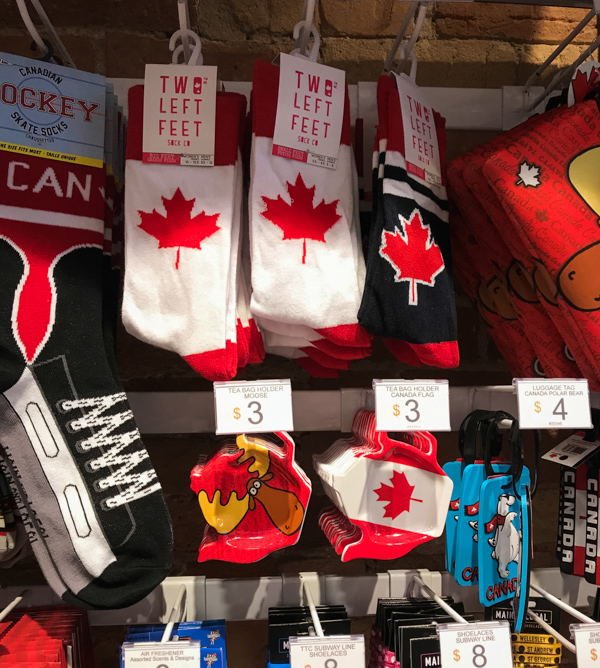 I love myself a good bookstore! Indigo Books is like the Barnes & Noble of Canada. It's so fun to walk in and see how they curate things for the Canadians that live here.
The Eaton Centre location is huge! I could get lost there for hours. Indigo also has a nice array of gift items.
Have you ever walked into a store and something just stops you in your tracks? That happened to me when I walked into Indigo books. I saw a tote bag that said, "Sun, Sand, book in hand," and it was turquoise! Could it be more me?!
I snapped a pic and knew I had to have it as my souvenir from my trip to Canada. I love it and still use it to this day, as it's one of my favorite reading totes to bring to the beach with a good book. They seem to offer a different version of this every year, so here is the one they have on their website right now.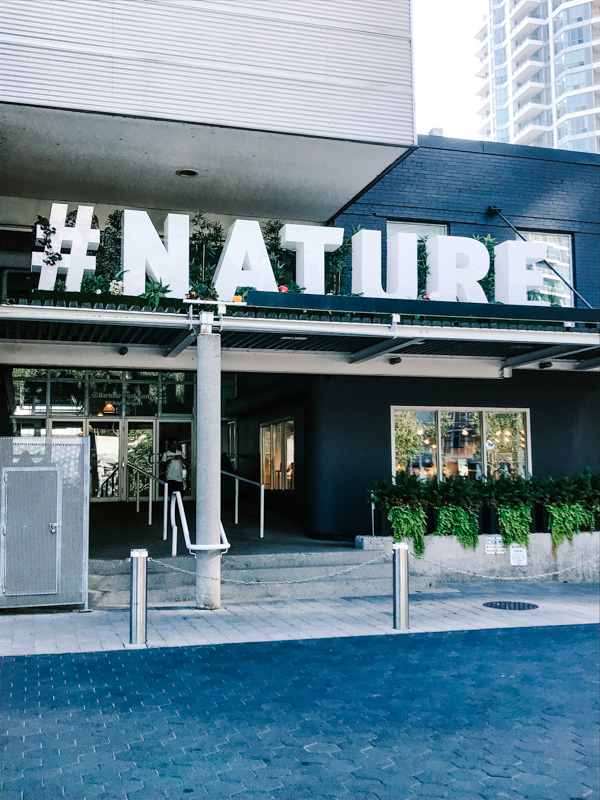 Harbourfront Centre is a 10-acre section along the shoreline of Lake Ontario that hosts over 4,000 cultural events in dance, literature, music, films, arts and more. They have various buildings devoted to the arts, including a dance theatre, galleries and music garden among others. They also have in-house craft studio spaces in the main building where you can observe skilled artisans at work and buy their work at the Harbourfront Centre Shop.
The day I visited in the summer they were giving away free ice cream for National Ice Cream day! It was a real treat to have on such a hot day. The waterfront itself is beautiful and it's worth taking a stroll around, having a picnic and taking in all the scenery.
In the winter, they have a skating rink with a live DJ on Saturday nights. They host two large literary events every year — the Forest of reading Series in June and the International Festival of Authors in October.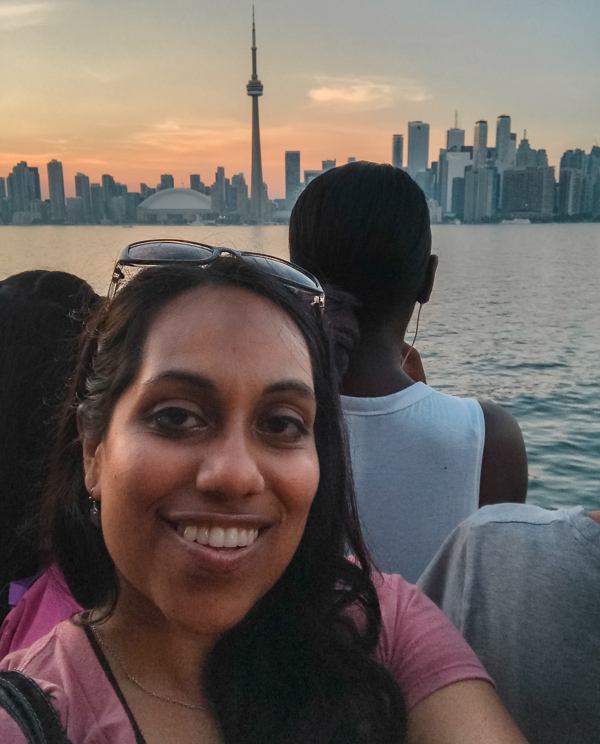 If you're headed to Toronto in the summertime, the Toronto Islands are a must-do activity. This cluster of fifteen islands is accessible via the Jack Layton Ferry Terminal. On the boat ride over to the islands and back, you can capture amazing shots of the Toronto Skyline from the water as I did in my photos. The shots were so gorgeous, I actually started selling some of them as prints in my art shop.
The three main islands have different activities you can choose from at your leisure. Centre Island hosts the Centreville Amusement Park as well as bike trails, beaches, and more. However please note all the beaches have very rocky sand, so it can be uncomfortable to go barefoot. There is also a clothing-optional beach on Hanlan's point. Here are the maps I've found most useful for navigating the island.
You can also rent bikes or kayaks, walk the trails and gardens, or have a picnic in one of the park areas. The Gibraltar point lighthouse on the islands is over 200 years old. There is also a pier with a great signpost for taking photos as you can see above), and a boardwalk along the shore.
Check out my video above for more of my tour of the islands.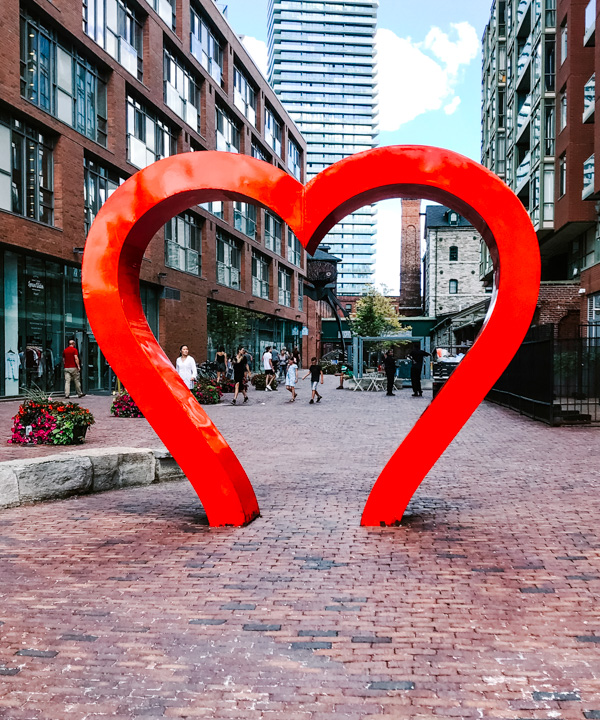 This area of Toronto is a former whisky distillery that's been transformed into an artsy pedestrian shopping and dining oasis. It's a designated National Historic Site, with its buildings preserved in their Victorian Era architectural style.
When the Distillery District was redeveloped in the 2000's, the owners refused to lease any of the retail space to large corporations or chain stores, so it's filled with lots of independent shops, art galleries, boutiques, coffee houses and restaurants. I love this because it helps support small businesses.
Be sure to bring cash as some merchants don't take cards. Some of the galleries have artists in residence like at Artscape, so you can visit and watch them at work.
Additionally, the district has an artsy vibe with several beautiful sculptures and public art installations throughout the property, including an installation of padlocks that spell out "LOVE". My favorite is the arched heart at Parliament Street which you can see in the video above.
During the holiday season they have a popular Christmas market with lots of handcrafts and tasty treats.
FOOD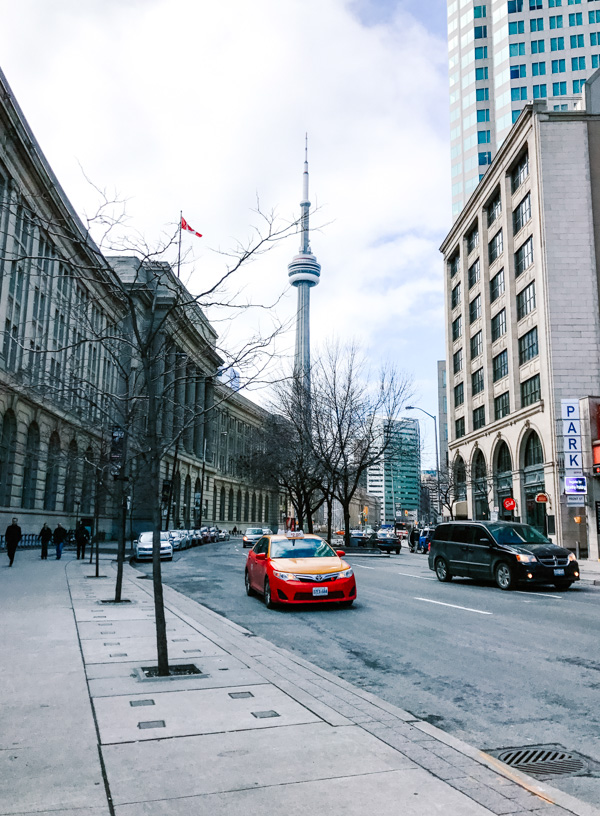 This is one of my absolute favorite tea brands! They originated in Canada and used to have locations all over Canada and the U.S., but COVID forced them to close a huge majority of their stores. There are still 2 locations left in the Toronto Area, on Yonge Street and the West Mall.
If you get a chance, try to experience David's Tea in person in the store. Their blends are so well-crafted. My absolute favorite is the Silk Dragon tea, which I order online when I can't get to a store and buy it in person. I also love that their branding is my favorite color, teal! It's like it was made for me.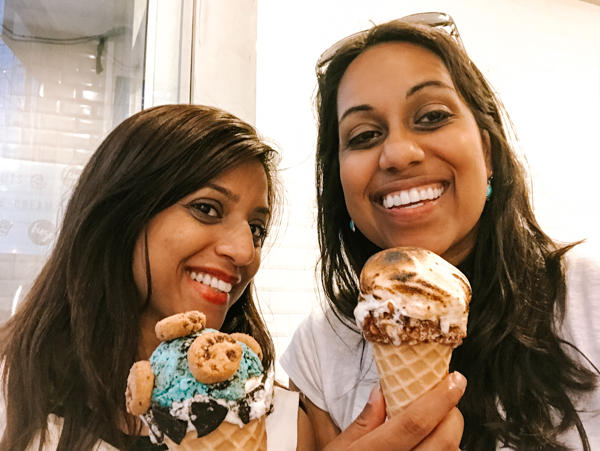 My cousin and I stumbled across this dessert shop and fell in love! Fugo Desserts is a tiny little shop on Queen Street in downtown Toronto. We were attracted to the quirky ice cream names, and I'm a sucker for melted marshmallows, so I had to try their s'mores cone. It was delicious!
My cousin opted for the Cookie Monster cone, which is cleverly decorated similarly to its Sesame Street namesake, with blue ice cream and cookies on the outside.
They offer coffee and other desserts tiramisu and quirkily named mini donuts (there is a cookie monster donut as well).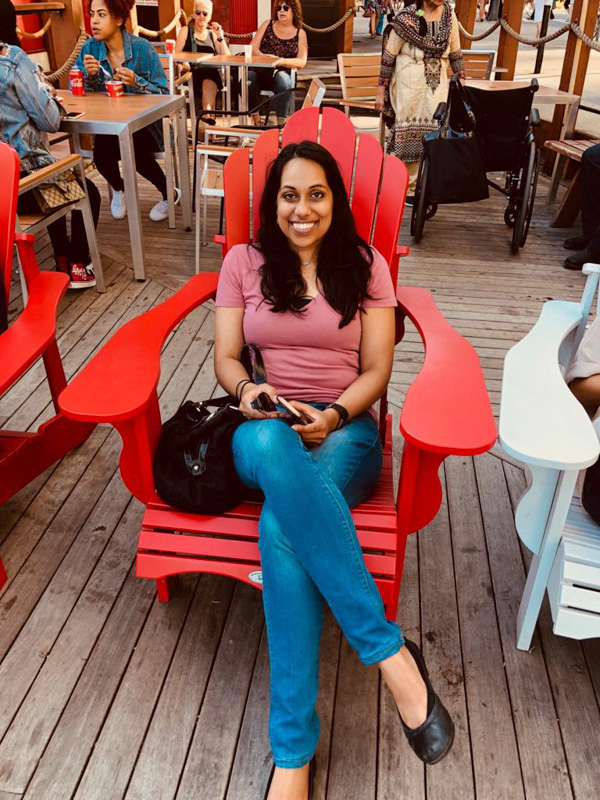 My cousin informed me that I had to try a Beaver Tail on my visit to Toronto as they are a famous dessert that is popular all over Canada.
Beaver Tails are basically Canadian doughnuts – made of fried dough that is stretched flat (so it looks like a beaver's tail) and topped with sugary goodness or other sweet trimmings. President Obama even tried one when he came to Ottawa on an official visit.
I got a half & half Beaver Tail – half maple flavored and half Skor cheesecake flavored. It was quite tasty!
There is a location right on the waterfront in downtown Toronto near some of the other locations I've mentioned in this post, so it's an easy stop if you're in the area. Check out the map below for all the places I've talked about. If you want to see me trying the Beaver Tail for the first time, check out the video above!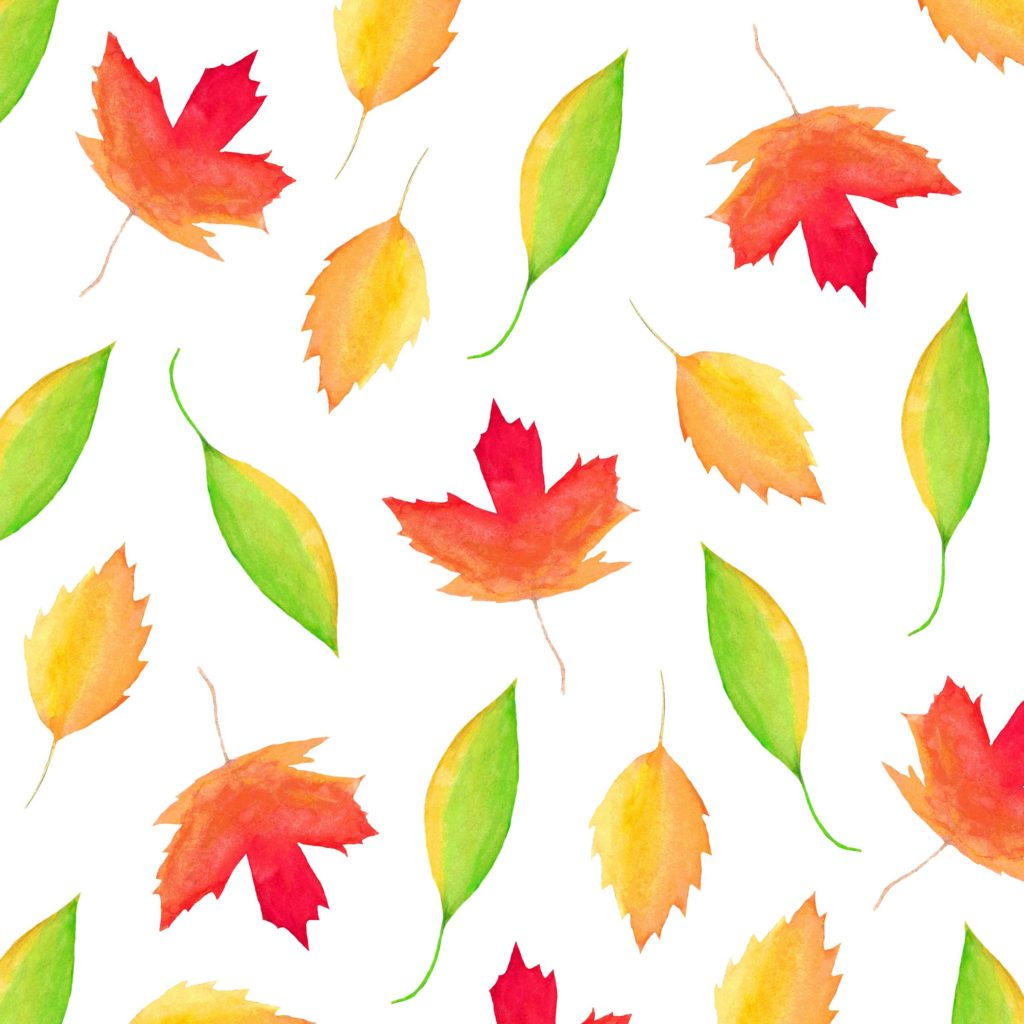 ART INSPO
I hope you enjoyed this girl's guide to exploring Toronto! I will keep updating this post on future visits to add in all the cool places I discover. This trip inspired me to create a watercolor of the Canadian maple leaf I keep seeing on all the flags which you can read about in this post.
If you dig this art, I have an online shop where I sell products with the Canadian maple leaf design, as well as sunset photography prints of the Toronto skyline I shot from the ferry on the way back from the Toronto Islands.
LINKS
Places:
Shops:
Food:
MAP