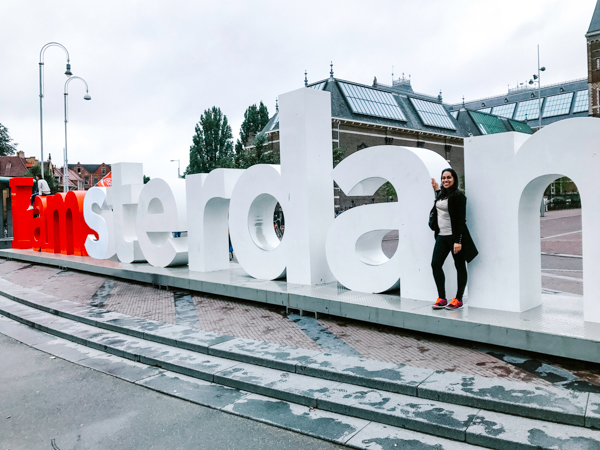 From the canals to the stroopwafel there is plenty to eat and explore in Amsterdam. I spent a couple of days here, and am sure I will have more to add to this list when I return again one day, but for now, these discoveries are my favorite spots in Amsterdam.
MY FAVORITE SPOTS IN AMSTERDAM
SIGHTS
Canal Cruise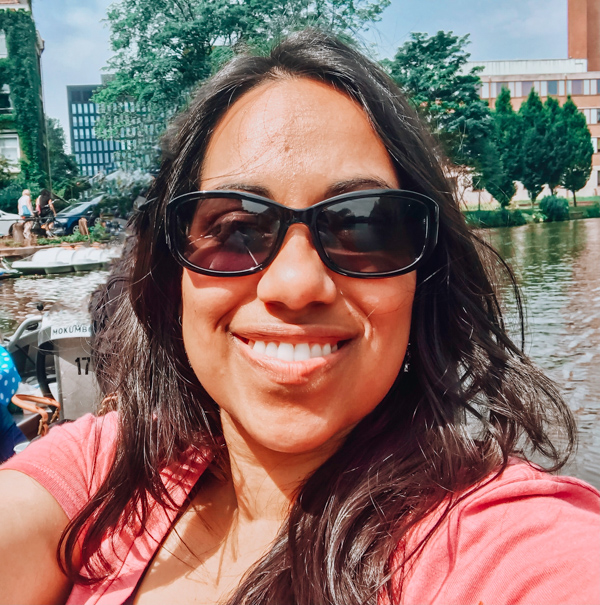 Amsterdam has over 160 canals that are roughly 60 miles long when combined. If you're coming to see this city, make time to see it by boat. I toured Amsterdam twice this way, once on a small group tour boat, and once by renting a private boat with friends for a few hours.
Cost: €19 Adults, €12.50 Kids
Duration: 60 minutes
We had a great time on the small group boat tour linked above. They have affordable drinks and Dutch snacks for purchase while they show you the hidden gems of Amsterdam on this hour-long cruise.
Amsterdam Boat Trips limits the passengers to 10-12 per boat, so it's a laid-back and cozy ride. The pickup is near the Grand Hotel Krasnapolsky at the small dock at the back of hotel. You can purchase tickets in advance online. However, we stumbled upon this cruise while walking around and were able to pay at the time of boarding.
Since I was visiting in the peak of Summer, this was one of my favorite spots in Amsterdam, as it lets us relax and take a break from the heat.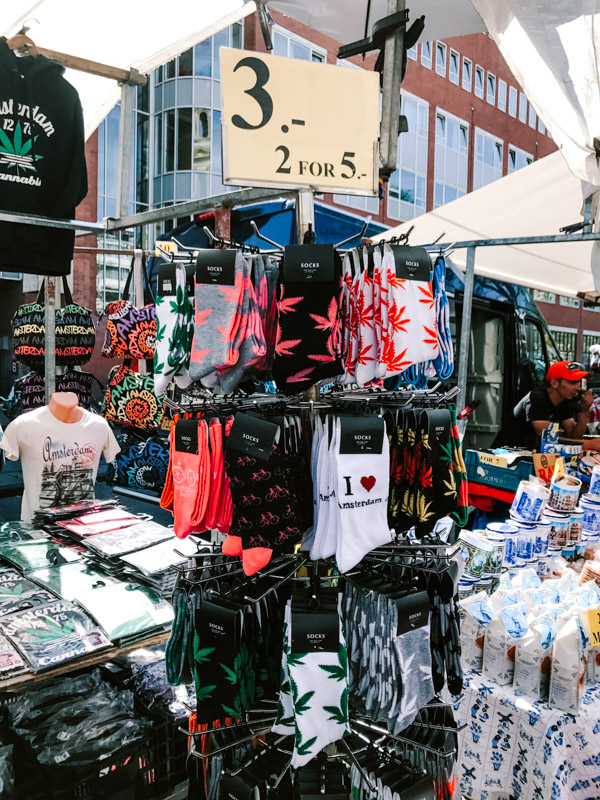 Hours: Open six days a week, closed Sundays
This vintage flea market was founded in 1882 and is one of the oldest markets in Amsterdam and all of the Netherlands. Nowadays it has a large youth cultural influence, so you can find vintage books, clothing, vinyl, and other handmade items in its 300 stalls.
It's worth walking around and checking out the colorful tent shops that line the river. You can sample the many food options, including the traditional Dutch stroopwafel and pancakes, as well cuisine from around the world. If you're into design like me, you'll love all the colorful textiles here.
Museumbrug Bridge Flowers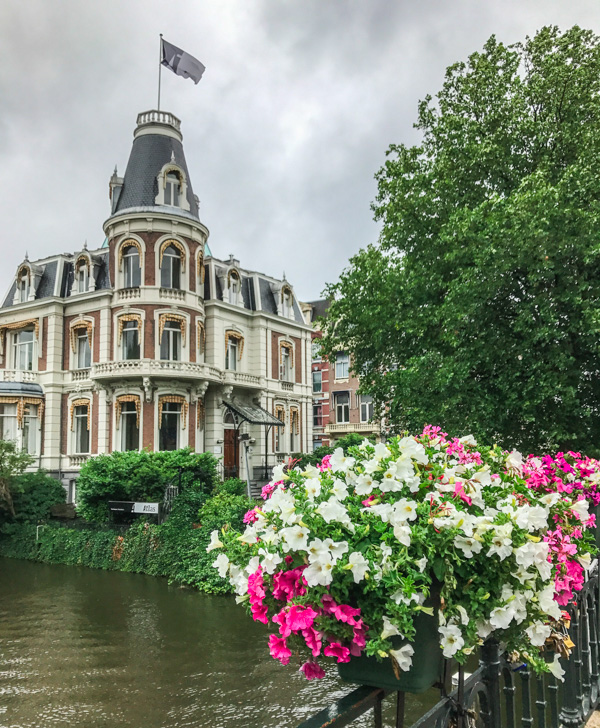 The flowers on the Museumbrug (museum bridge) are absolutely gorgeous when you visit Amsterdam in the warmer seasons. This is a great spot for photos, and I love capturing the canal, flowers, and beautiful mansion in the background.
This bridge is located right in front of the Rijksmuseum in the city center, so it's an easy stopover on your way there.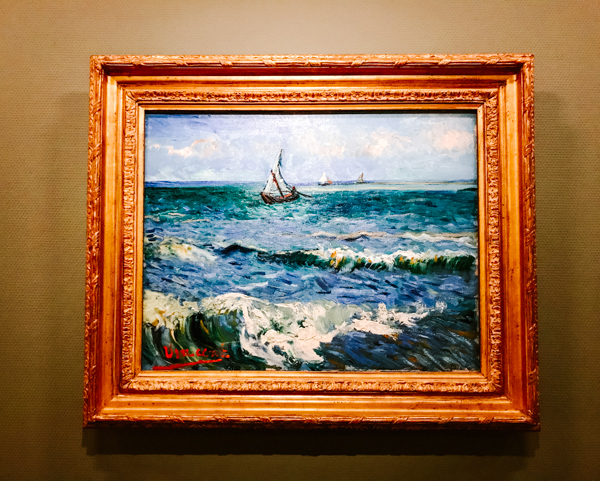 Cost: €19 Adults, under 18 free
Note: Must pre-book time slot online
If you're a designer or an art lover like me, you'll love exploring this museum of Van Gogh's works…and maybe further understand what prompted him to cut off his ear.
This impeccably kept museum hosts over 200 paintings, 400 drawings, and over 700 letters by Van Gogh in their permanent collection.
My favorites in this museum are Van Gogh's Self Portrait With Grey Felt Hat and Seascape near Les Saintes-Maries-de-la-Mer.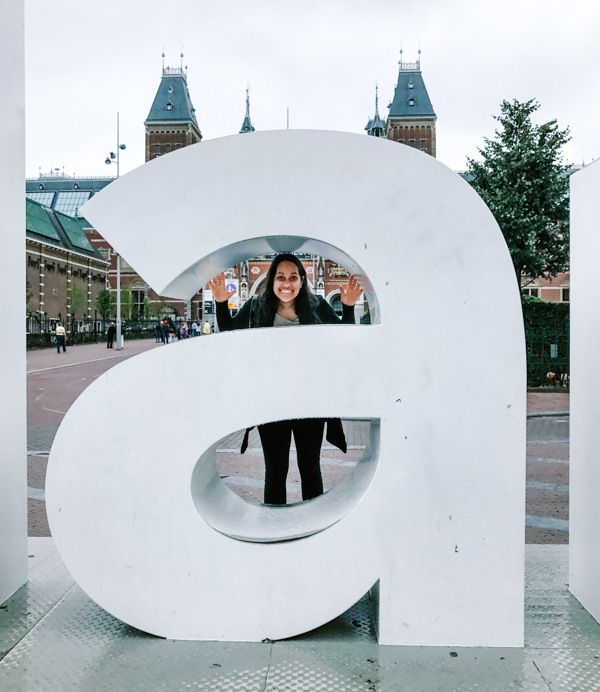 You've probably seen lots of Instagram photos with people in front of the "I Amsterdam" sign. Unfortunately, the set in front of the Rijksmuseum was removed in 2018 due to over-tourism in Amsterdam's city center..i.e. people being bad tourists (so this is a friendly reminder to please be a good tourist when visiting Amsterdam).
There are still two remaining sets of letters in the city – a permanent set at Schipol airport and another set that travels around the city. You can visit this site to see their current location.
Your best bet to get a photo at these letters is to snap one at Schipol Airport when you arrive.
Name: Akasha Spa at the Conservatorium
Cost: €75-€315 depending on package booked
I had an AMAZING spa treatment at the Akasha Spa at the Conservatorium hotel in the city center. You can check out their menu here.
The facility has a 60-foot indoor lap pool, sauna, steam room and jacuzzi that you have access to when you book a treatment. I used all these facilities while I waited to get a massage, and it was the luxurious experience I was waiting for. The spa experience is definitely a splurge, but it's worth every penny. I love to pamper myself, and this was definitely one of my favorite spots in Amsterdam.
For a bonus, spend more time at this beautiful hotel and have lunch at the Conservatorium Brassiere.
FOOD
Cost: €10-€25 Appetizers, €26-€175 Main Course (Lunch)
As I mentioned above, the Conservatorium Spa is amazing, and it's well worth your time to plan a day at this hotel.
The Brasserie itself is absolutely gorgeous with a glass ceiling and floor-to-ceiling windows, and an atrium full of beautiful greenery. We had a delicious lunch here – I had the sea bass and it was quite tasty.
The menu is on the more expensive side, but well worth the splurge for our "fancy"' day out in Amsterdam.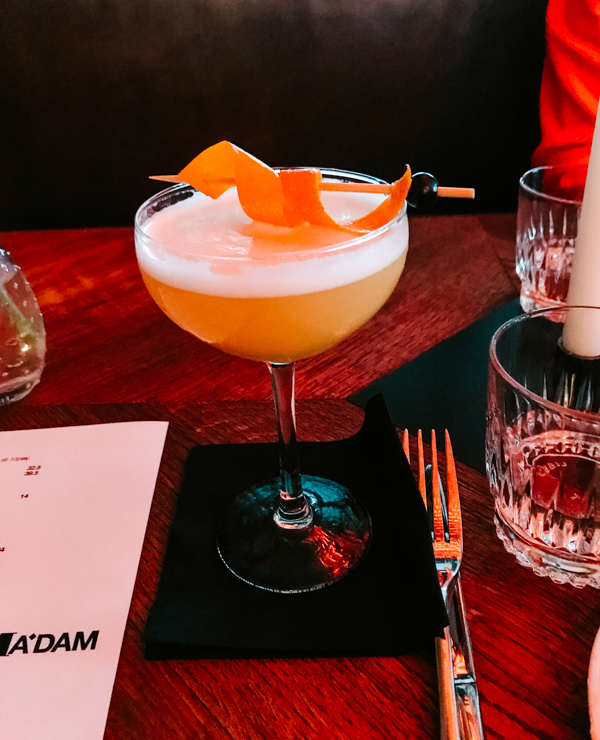 Cost for Swings: €14.50 for Adults, €8.50 for Kids
Restaurant Cost: €29.50+ with combo packages available
The A'DAM lookout is known for offering the best panoramic view of Amsterdam, with the option to purchase tickets to swing over the city and enjoy the gorgeous views.
Additionally, they have a few dining options, including their revolving restaurant, Moon, that does a full rotation every hour and only offers window seats to give guests a full view of the city.
We ate at the Panorama restaurant on the 20th floor, and to my surprise, they had a great selection of non-alcoholic cocktails. The passion-fruit cocktail they made was absolutely delicious!
SHOPS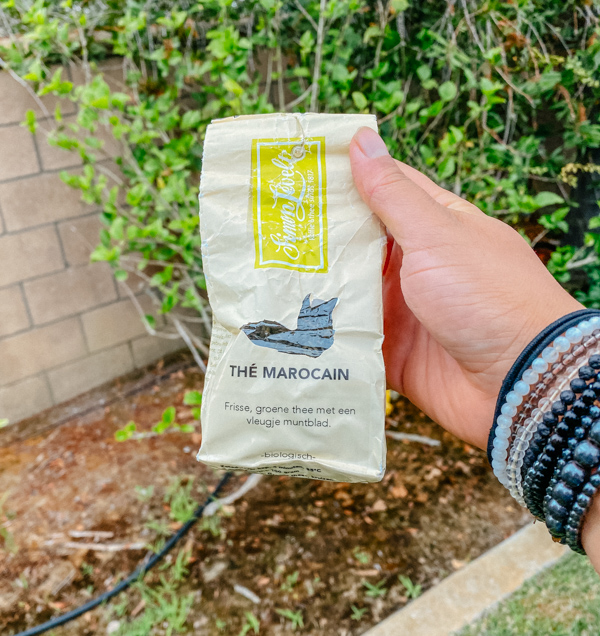 I'm a big tea connoisseur and love visiting tea shops on my trips around the world. I stumbled across this shop while walking the streets of Amsterdam, and fell in love with its cuteness! They have a few Simon Levelt shops around the city.
This tea brand has been in business in Amsterdam since 1826, you can read their story here. They are focused on sustainable, high-quality tea and import their blends from around the world. I bought their Moroccan Mint Tea and a tasty chocolate bar from their shop – it was divine! I will be back here for more tea on my next trip.
TULIPS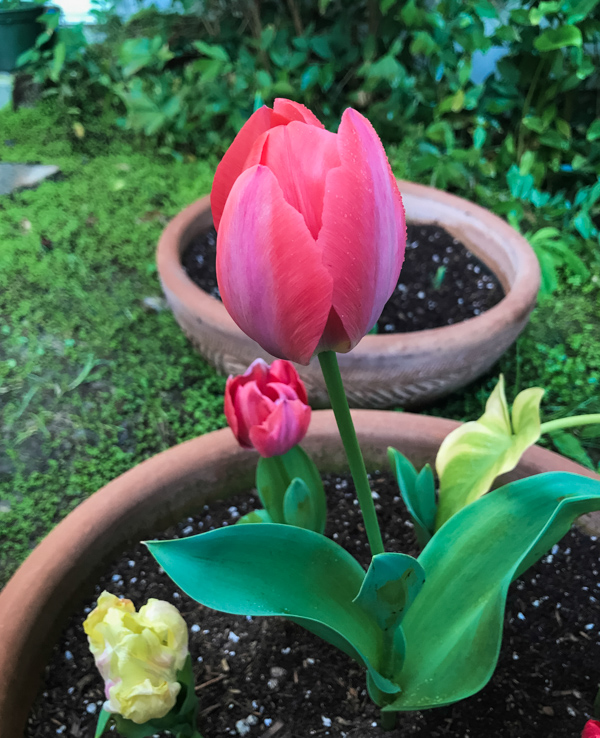 Amsterdam is famous for its beautiful spring tulips. I fell in love with the colorful tulips I saw walking around the city and wanted to bring some home to grow in my garden, but there is always the issue of bringing them back through Customs. In most cases, we're not allowed to bring plants back into the United States.
Tulip bulbs are sold at many venues throughout the city, but in order to bring them back into the U.S. they need to have a valid customs certificate. I was unsure of the legitimacy of the certificates I was seeing out in the markets, so I opted to buy them at Schipol Airport.
There is a store called Aviflora that sells tulip bulbs with Customs certificates on the package. I purchased a pack of 24, and brought them in my hand-carry luggage back to the U.S. However, I was stopped in Customs (one of the dogs sniffed out my sandwich from my bag and my tulips) but because I had the certificate from Aviflora they let me through.
I planted them and when they bloomed the following spring they were so beautiful!
TULIP TOURS
I went on this tulip tour and it was amazing! We saw several fields of tulips and I got to capture a lot of cool photos throughout the. day.
TOURIST NOTES
Bicycles are heavily used by locals here. There are specific lanes on the street dedicated to bikes so be careful not to walk in them and stick to the sidewalk.
As noted above, please be a good tourist! Amsterdam has suffered from over-tourism in the past years, so please be respectful.
Our credit cards didn't always work with the Dutch system, so be prepared to bring cash, visit an ATM, or have some extra on you during your travels.
Thanks so much for checking out my favorite spots in Amsterdam. If you want to see more of my travel posts you can check them out here, and see my travel-inspired artwork here.
LINKS
Canal Cruise:
Sights:
Food:
Spa: Akasha Spa at the Conservatorium
Tea: Simon Levelt Tea
Tulips:
Aviflora: https://aviflora.nl/en/shops/
Tulip Tour:
From Amsterdam: Tulip Fields and Windmill Tour with Lunch
MAP