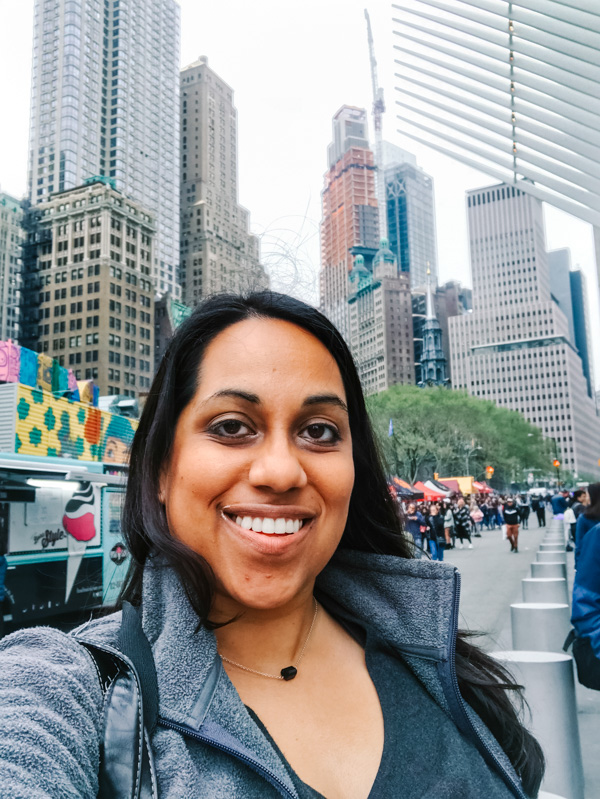 There is no other city like New York! With plenty of things to do, see, and eat, it literally is the city that never sleeps. As a former resident, I have plenty of tips if you're planning a visit. This is not a tourist guide, as I leave a lot of gimmicky tourist things off of here, because there is so much more to New York besides Times Square. (And truthfully, as a resident I avoided Times Square like the plague because it's always crowded with tourists). New York is made up of many unique neighborhoods (it has 5 boroughs after all: Manhattan, Brooklyn, Queens, The Bronx, and Staten Island). Here is a list of some of my favorite spots and small businesses you can visit if you're looking for a more authentic visit. I hope you enjoy this girl's guide to New York City.
THE GIRL'S GUIDE TO NEW YORK CITY
STORES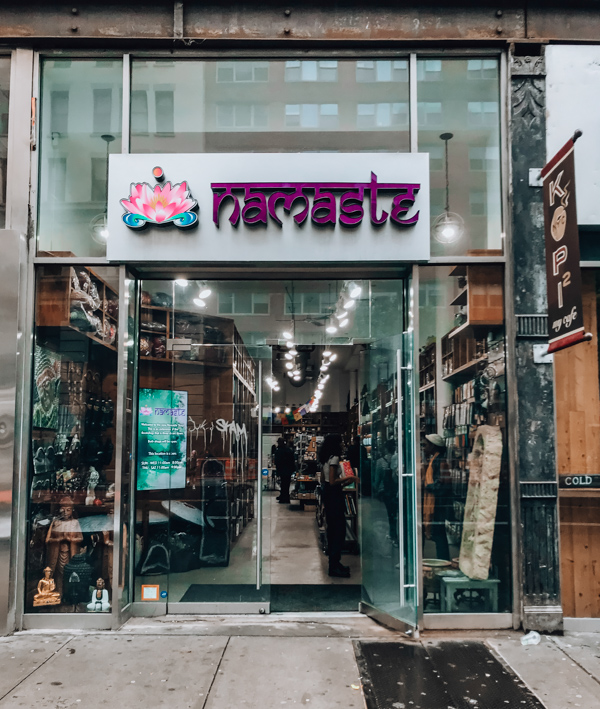 If you're into crystals or anything metaphysical, this place is chocked full of all things spiritual.
Namaste Bookshop has a wide selection of crystals, spiritual books, jewelry, statues, candles, incense, and more.
They are located fairly close to Union Square, about a block west on 14th street.
Speaking of bookstores, this New York institution has been in the East Village for over 90 years!
They have a huge selection of curated new and used books and gifts.
Most independent bookstores took a hit during the pandemic, and this place nearly had to shut its doors.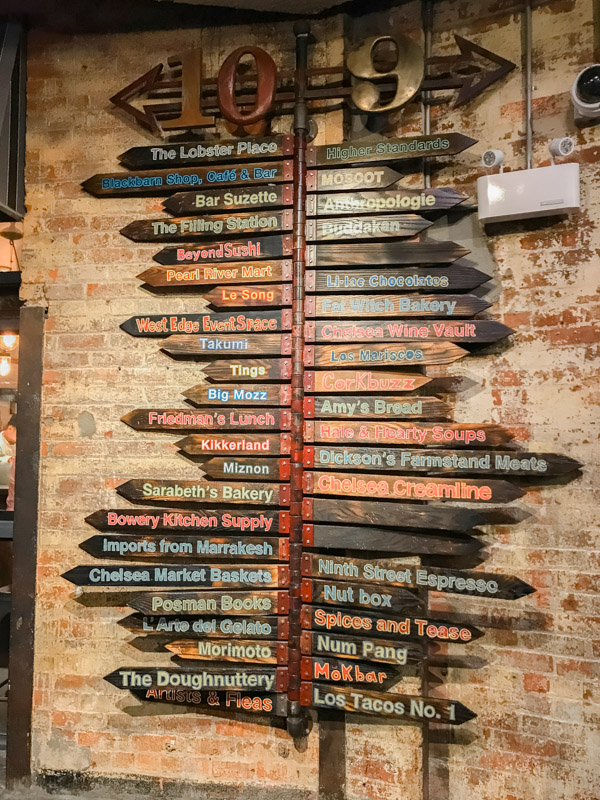 Chelsea Market is an amazing food hall with food samples from around the world. I added it to this section because of its Artists & Fleas makers market located on 88 10th Avenue at West 15th Street in Manhattan.
Artists & Fleas is an open marketplace of artists, designers, and creators. A lot of emerging clothing designers and artisans set up shop here to sell to the public and get discovered.
While I was here, I got a custom necklace made from the Brooklyn Charm booth. I selected a stone in my favorite shade of teal with a silver chain and they put it together for me.
There is also another Artist & Fleas NYC location in Williamsburg, Brooklyn.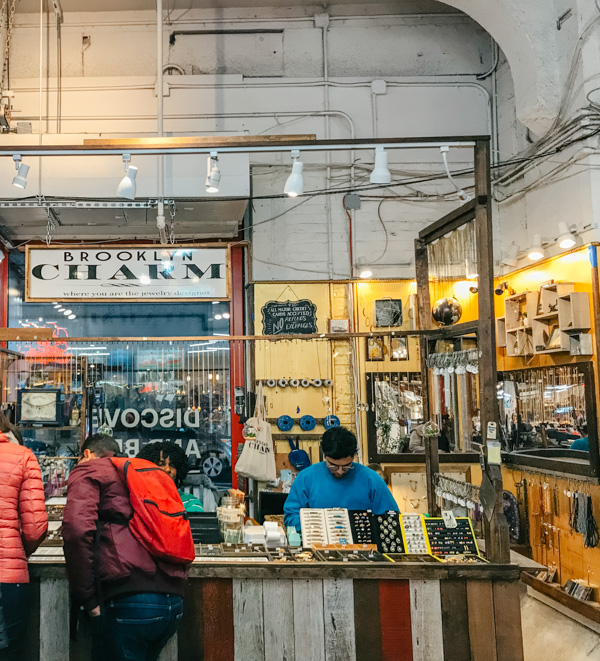 Entertainment
If you want to see a Broadway show, and you are flexible with what you see and where you sit the TKTS booths can be a great option for you.
This booth is located at the red stairs in Time Square. They usually open in the morning and there is a line of people waiting to purchase same-day tickets for a show that evening. They sell unsold tickets from the shows that same evening, so you can snatch them up at a discount rate. This can be hit or miss, sometimes the seats are great, and sometimes they aren't. If you're ok with being seated anywhere, and have the patience to wait in line in the morning, then this can be a good option for you.
I was able to see Mamma Mia, Jersey Boys, Aladdin, and many other Broadway shows this way when I was in grad school and on a student budget.
SITES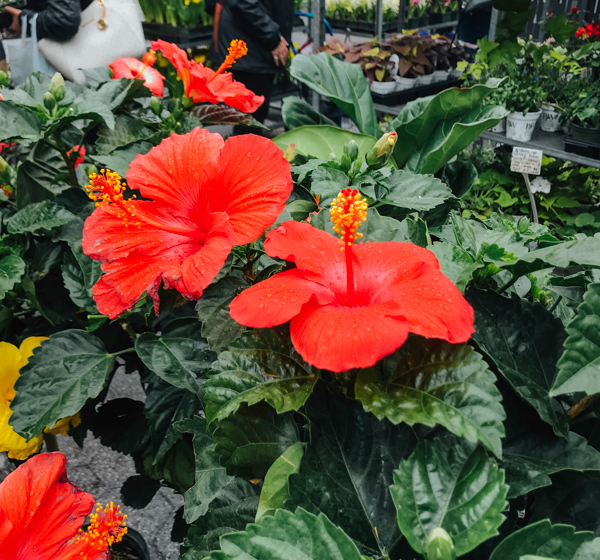 Stop by this world-famous farmer's market on Monday, Wednesday, Friday and Saturday all year, and get your fill of everything from flowers, to produce, to farm-fresh meats.
One of my favorite vendors at the Union Square Green Market is the Millport Dairy, which sells raw milk cheese fresh from their Amish farm in Leola, Pennsylvania (their raw milk cheese from grassfed cows is much easier for me to tolerate with my lactose intolerance).
I also love browsing all the fresh flowers and homemade soaps here. I came away with some lovely sachets of lavender from the Lavender by the Bay booth.
You can check out the video above for more footage of the market.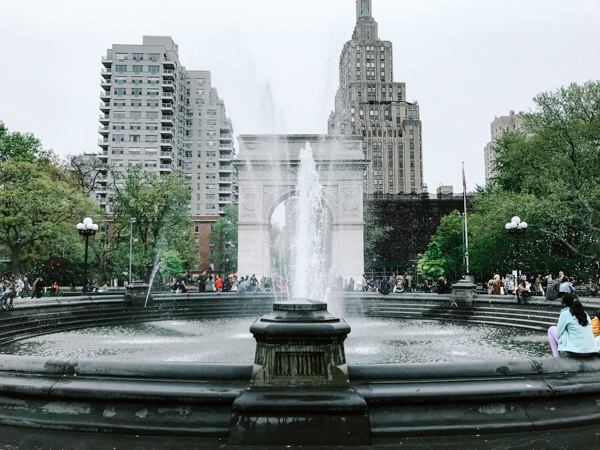 This park in the heart of Greenwich Village is one of the most recognized public spaces in NYC, with its iconic Washington Arch.
This is the perfect spot to relax on a bench with a coffee, lay in the grass and bask in the sun, or jam along to the various musicians and street performers who play in the park.
Washington Square Park also hosts several summer season events like the Washington Square Music Festival every Tuesday in June, movies under the arch, and the Washington Square Art Exhibit in May and September.
Fall and Winter season bring the Dog Run Halloween Parade and Costume Contest in October and the Christmas tree lighting ceremony in November/December.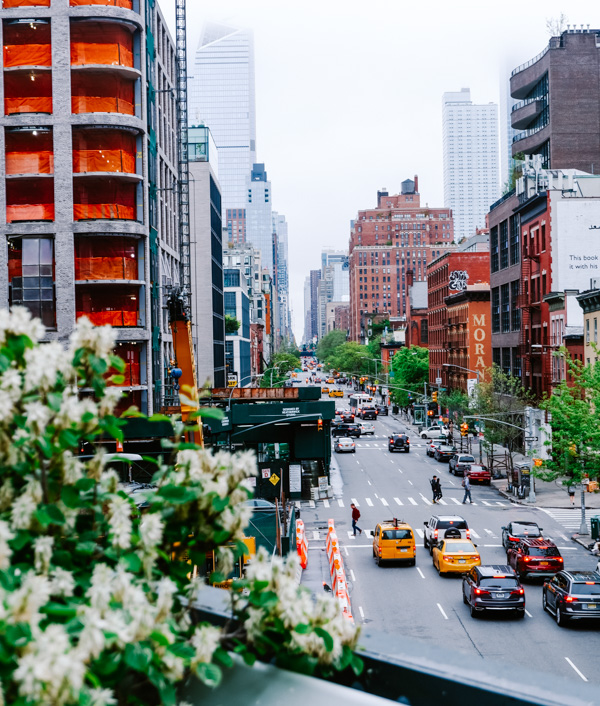 This beautiful green space in Chelsea used to be an abandoned rail yard. In 2006, it was transformed into a beautiful public park that is elevated 30 feet above the ground.
The High Line is absolutely beautiful in the spring when the flowers bloom and has gorgeous views of the city and street art along 10th Avenue.
Take a walk along the length of it and look at the different plants and art installations. On some Saturdays, they even host art workshops at the High Line.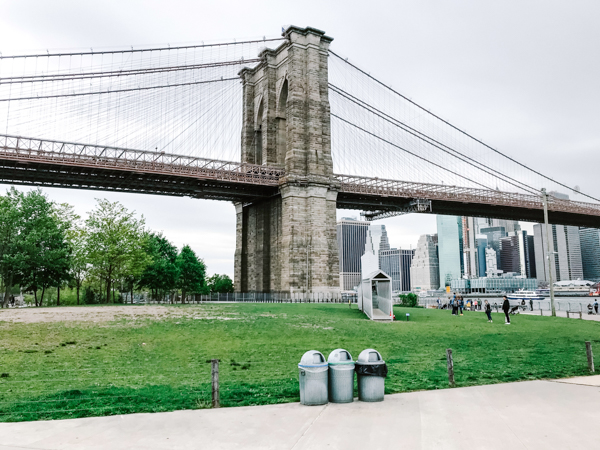 This park boasts some of the best skyline views of Manhattan and the Brooklyn Bridge. Not to mention, there are tons of activities to do here in the summer months.
Check the Brooklyn Bridge Park events page for current offerings. Some attractions and activities offered seasonally are:
Central Park is one of NYC's biggest attractions, and it's huge! There is plenty to do here in the summer and winter months. It's best to grab a guide from the visitor's center and plan your visit over a few days.
My favorite is grabbing ice cream on the Great Lawn on a hot summer day.
Here are some of the seasonal activities you can choose from:
FOOD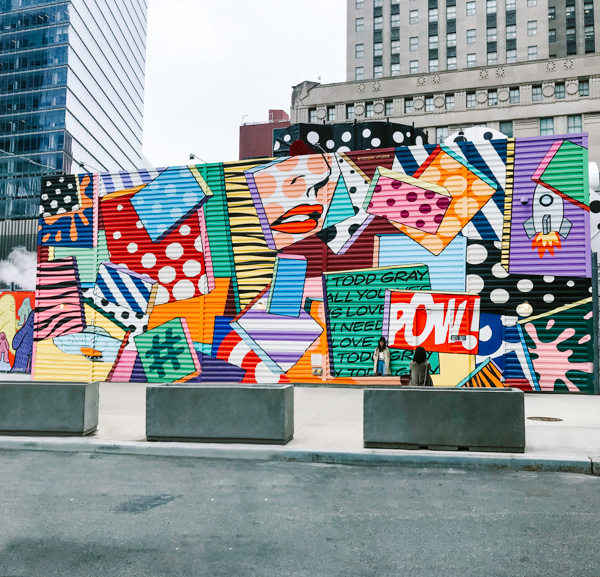 Smorgasburg is a foodie's delight and one of the largest open-air food markets in the country.
NYC has three locations: The World Trade Center in Manhattan on Fridays, Williamsburg in Brooklyn on Saturdays, and Prospect Park in Brooklyn on Sundays.
I've been to all three, and they're all great. If you're visiting the City, I'd recommend visiting Smorgasburg WTC on Fridays. It's right next to the Oculus at the World Trade Center, which may be on your to-do list.
My favorite vendor at Smorgasburg is the Bona Bona Ice Cream truck and their s'mores cone. Check out the video above to see them making it for me in all its blow-torched yumminess.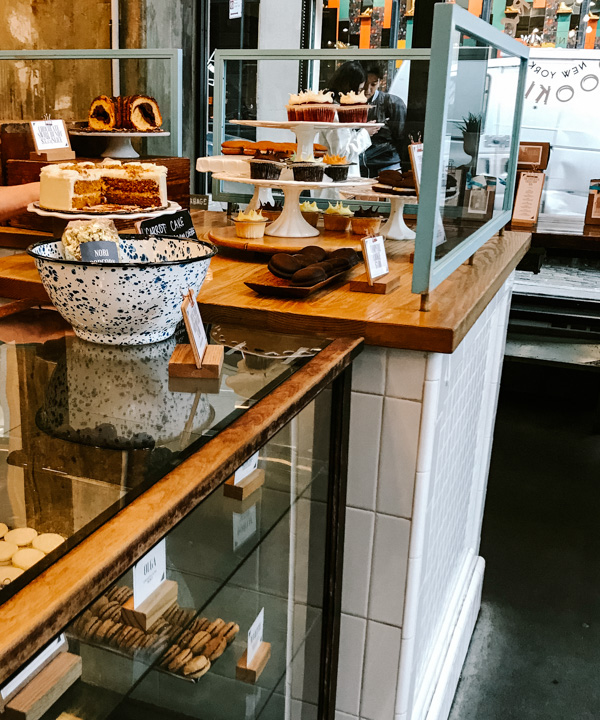 This little shop in the trendy Dumbo section of Brooklyn has some of the best baked desserts in the city! If you're treating yourself, the carrot cake is delish.
They have three locations in Brooklyn: Dumbo, Cobble Hill and Industry City – the Dumbo location the closest to Manhattan.
One Girl Cookies also has vegan and gluten-free options for those with food allergies. You can check out their menu here.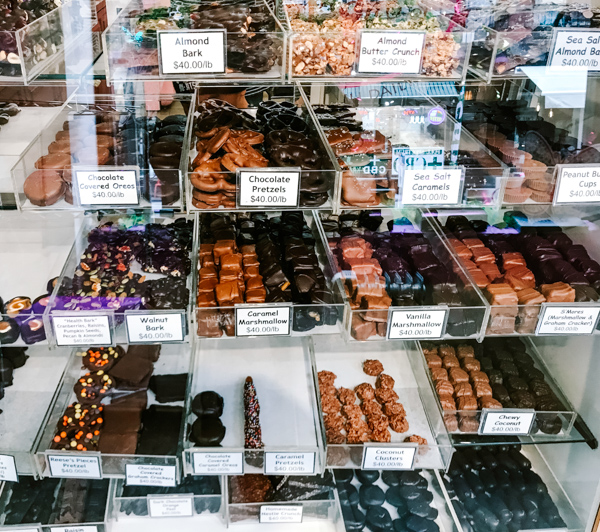 This cute little chocolate shop in Greenwich Village serves handmade chocolates to satisfy your sweet tooth.
I bought several from here as gifts, and the owner helped me put together a lovely gift box. (I kept a few as treats for myself and they were delish).
Varsano's Chocolate is one of the few independent chocolate shops left in the area, so it's a great place to support an NYC small biz.
Thanks so much for checking out my girl's guide to New York City! If you'd like to see more girl's guides to other places around the world, you can check out my travel page! If you want to see art inspired by my travels check out my shop.
LINKS
Stores
Food
Sites
MAP