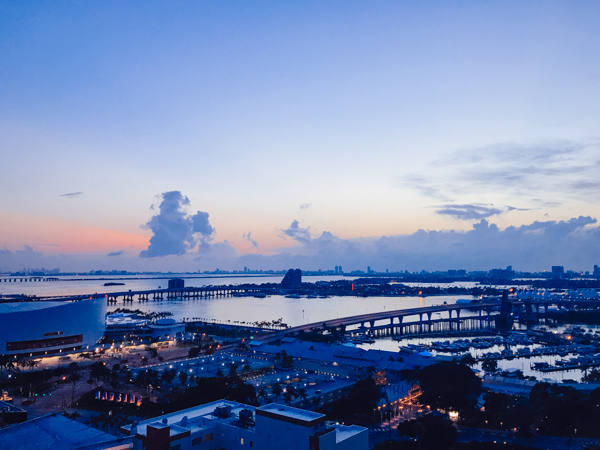 If you're on a budget, Miami is a great city to visit! There are tons of things to do for free, like going to the beach, along with many free transportation options to get you around the city. Aside from the great weather, Miami has a vibrant arts scene. Whether you decide to relax on the beach, or explore the city's culture, here are five fun things to do in Miami on your next visit. Check out a video of these places below.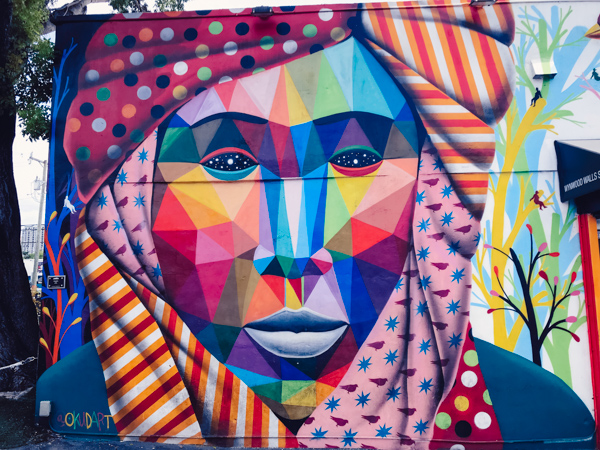 The colorful murals of Wynwood Walls are a must-see before you leave Miami. In the 2000s this area was transformed from a run-down warehouse district into a canvas for urban street art. According to their website, over 50 street and graffiti artists from 16 different countries have covered 80,000 square feet of warehouse walls with their murals.
The most popular time to visit is on the second Saturday of every month, when they host Wynwood Art Walk. This event turns the Wynwood Arts District into a late-night street party and arts festival with food trucks and live music, and makes it one of the most fun things to do in Miami!
No trip to Miami is complete without a visit to South Beach. There are tons of great dining spots and hotels along Ocean Drive, which are directly across the street from the gorgeous white sand beach. I'd recommend taking a stroll along Ocean Drive to check out all the hot spots, then spend the rest of the day relaxing on the beach. It's dotted with colorful lifeguard towers that make great spots to take pictures.
If you're in the mood to shop you can head to the Lincoln Road shopping district and check out South Beach's signature Art Deco architecture along the way. Lincoln Road is a mile-long pedestrian promenade with sidewalk cafes, lux boutiques and mainstream clothing stores.
To get there you can hop on the South Beach Trolley, which offers free, air-conditioned transport around South Beach. (After you've spent a day in the sun, and are too tired to walk, nothing beats getting on an air-conditioned trolley to get you where you need to go). If you want to see more of South Beach, I'd recommend taking one or more of the trolley routes to check out the area. There are several different routes as well as ones that also explore other parts of Miami Beach.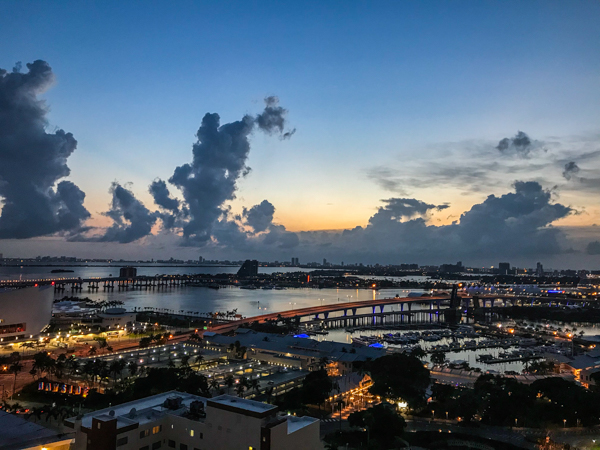 This shopping center is located right on the water in the heart of Downtown Miami along Biscayne Bay. Home to over 100 shops, boutiques, restaurants and bars, this open-air festival center hosts free live music performances daily, featuring Miami's best local musicians.
On weekends they host an Artists Square craft fair featuring local painters, designers, and sculptors as well as a petting zoo and pony rides for kids.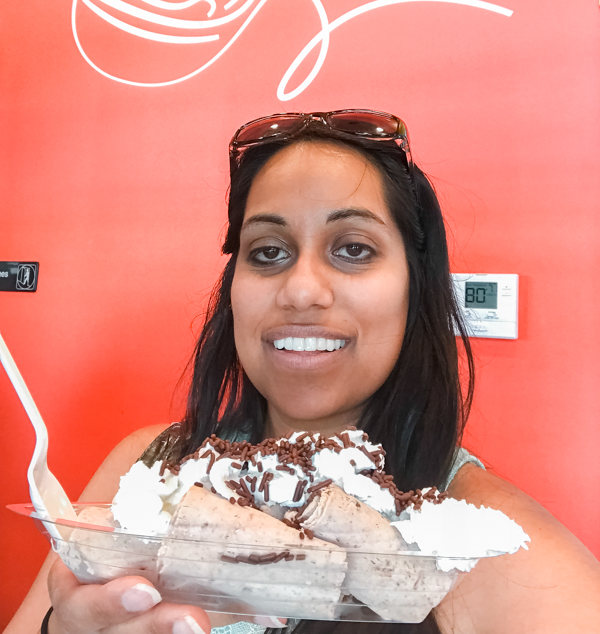 While you're at Bayside Market, stop into Rolly Ice Cream for a cool treat. This independent shop serves ice cream with a twist – you choose your ice cream flavor along with any toppings you desire, and the servers pour it out onto a table and "roll" it up. It's quite fun to watch the show as they create your rolled ice cream. My favorite is vanilla with peanut butter cups rolled in (pictured above).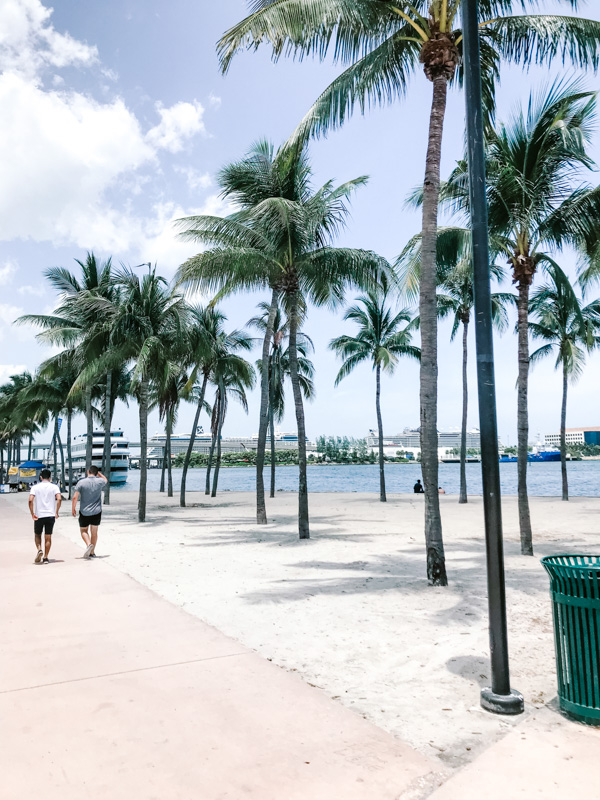 Located right on Biscayne Bay, this 32-acre park is Miami's original public gathering space. There are lots of grassy areas to relax, a sandy beach area, paths to ride bikes, along with a rock garden, fountains and a waterfall.
This park is right next to Bayside Market if you want to relax here after shopping. There's also a playground with a pirate ship located at the South end of the park, next to the Tina Hills Pavilion.
The park offers free yoga classes at the Tina Hills Pavilion every Tuesday and Thursday at 5 p.m.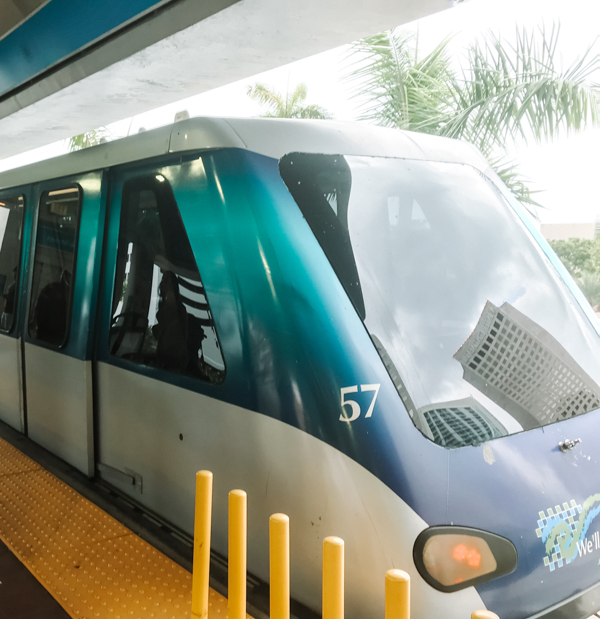 Every place mentioned above is located in downtown Miami, and the city provides free transport around the downtown area on the Metromover. This monorail type transport is a great way to see more of downtown. The Metromover stops in front of Bayfront Park and Bayside Marketplace. You can see a list of all the stops here.
Thanks for checking out this post on fun things to do in Miami. Follow me on social via the links at the top of the page if you'd like to see more of my other travels. Enjoy!
Links
Map