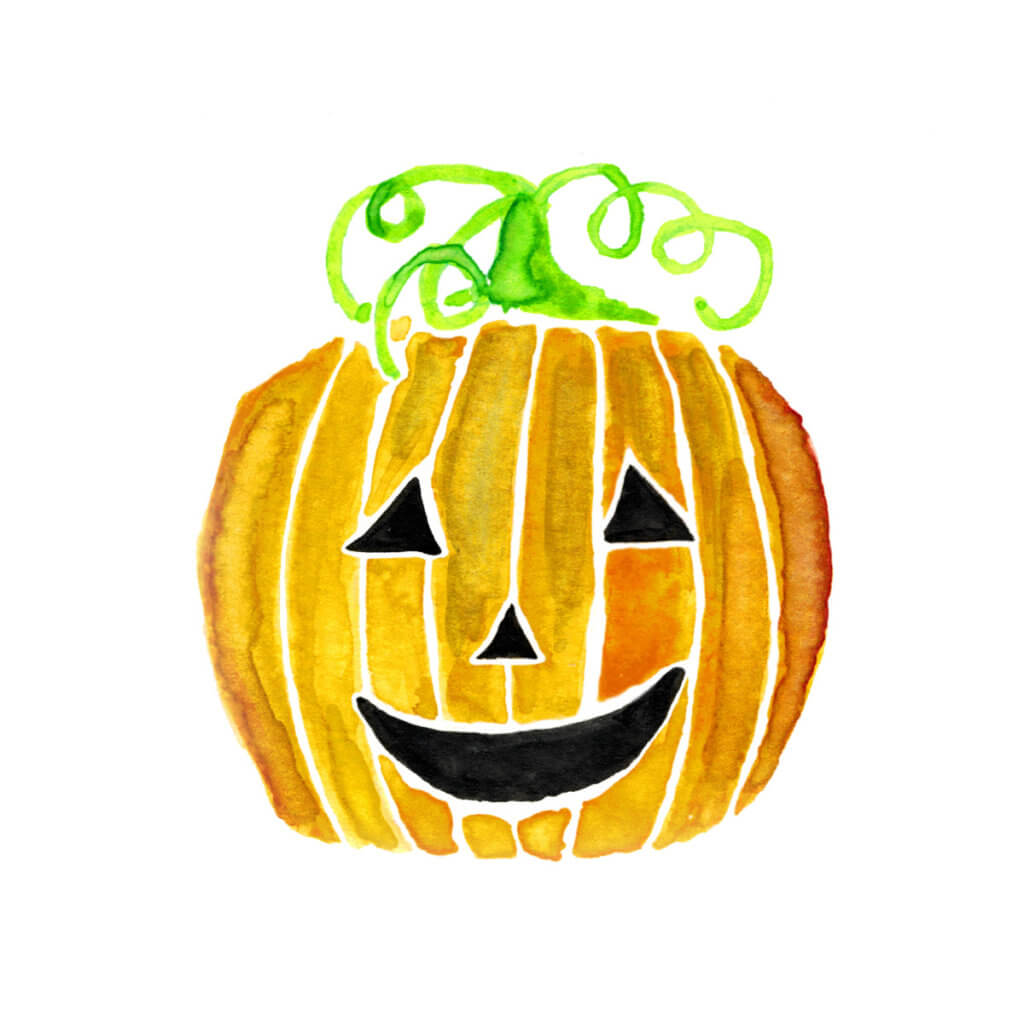 Pumpkin season is upon us! This is my favorite time of year. I love pumpkin flavored everything & I'm notorious in my neighborhood for having the best carved pumpkins at Halloween (thank you graphic design skills).
In honor of my favorite holiday, I've designed this Jack-O-Lantern print. To match the robust orange of a pumpkin, I mixed bright orange with some brown & gold highlights to give the design some nice tonal shifts.
If you want to purchase this print feel free to check out the link to my shop. If you're a company interested in licensing this design, please reach out me on my contact page.
Check out some of the the pumpkins I have carved on past Halloweens below, including a fancy unicorn and Harry Potter themed pumpkins with Dobby the free elf and wizard's spell… Lumos!
Medium: Watercolor
Design: Halloween Jack-O-Lantern
Color Palette: Fall Colors – pumpkin orange, bright green, dark brown
Mood: festive, happy, joyful
Inspiration: Halloween!
Shop Halloween Jack-O-Lantern Designs