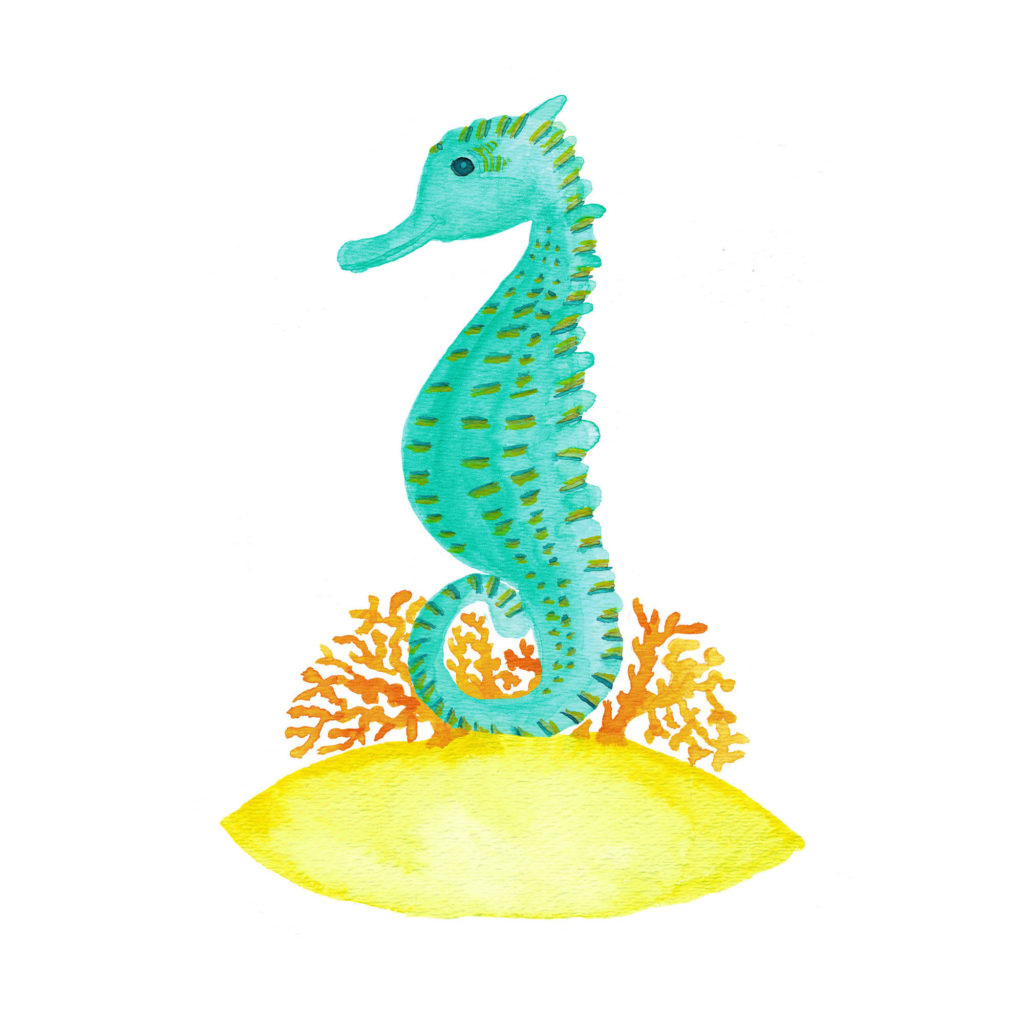 This design is inspired by a ceramic piece I made a few years ago on a night with girlfriends! We went to one of those clay & latte places, and I painted this beautiful seahorse. I decided to try painting it in a different medium this time, and experiment with watercolor.
Teal is my absolute favorite color, so I decided to paint the seahorse this color with little accents of orange. I love working in watercolor because the paint tries with these beautiful tonal shifts that dry and give the design a nice shape.
I also love using watercolor because the paper isn't flat, it's textured so its adds great shape to the design. When you're painting something like sand or coral in this picture, it's really useful for giving it lifelike texture.
I love the combination of the bright colors here. I think it's a perfect piece to hang up in a kids nursery. The painting has a cheerfulness to it, and I love how it looks like the seahorse is smiling. I'm a fan of beach-themed decor – I find the colors and subject matter very calming, so I've been inspired to paint a lot of ocean-themed subject matter and color.
If you want to purchase this print feel free to check out the link to my shop. If you're a company interested in licensing this design, please reach out me on my contact page.
Medium: Watercolor
Design: Seahorse Life
Color Palette: Ocean Vibes – Teal with complementary warm colors orange and yellow
Mood: Playful, Fun, Cheery, Bright
Inspiration: Under the Sea
Shop Seahorse Life Products