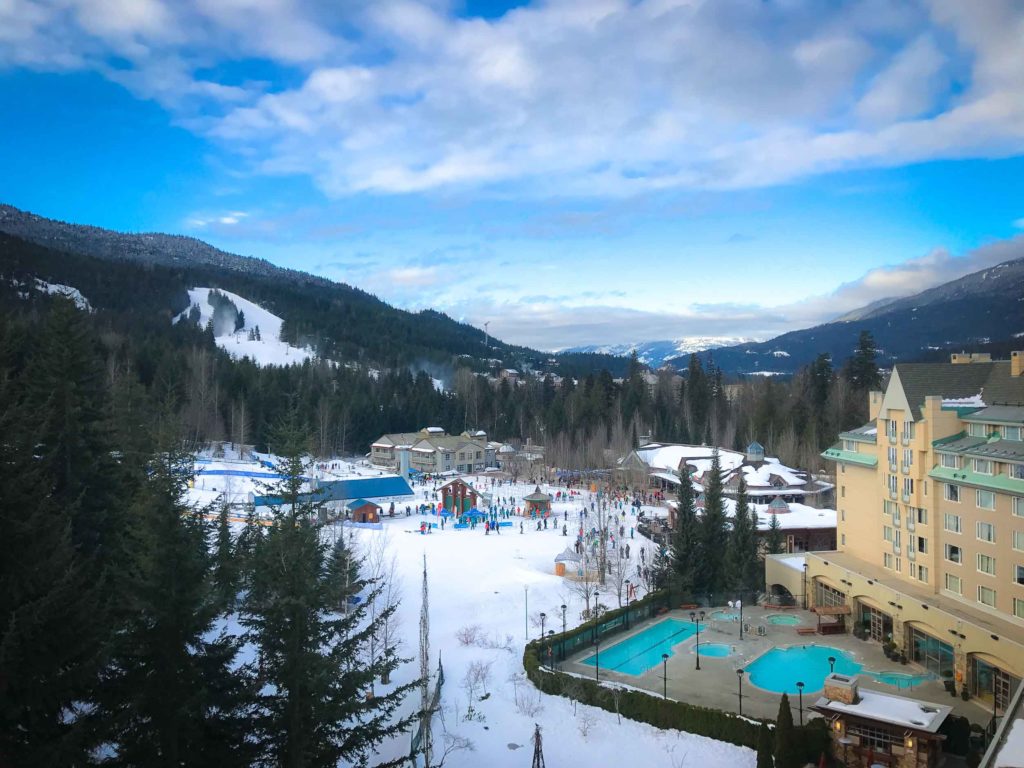 I just got back from Whistler, BC, Canada! It was my first time there – what a beautiful place! It was the dead of winter, but I stole a couple of hours here and there to explore this quaint skiing village. Here are my top picks for this guide to visiting Whistler.
TRAVEL TIME
First off, please note it takes a while to get up there! Although our flight from San Diego to Vancouver was only two hours, it took two more hours and then some to drive up the mountain to get to Whistler. Bumpy cars and winding roads seem to bother me much more as I get older, and I was feeling carsick by the time we finished the trek up the mountain roads.
TRANSPORTATION
Vancouver is a beautiful, but one of my pet peeves about this city is the lack of transportation options. At the time of this visit, they didn't have Uber or any ridesharing, which makes getting around the city difficult. Cabs are pretty much the only option unless you rent a car. We rented a car service that took us up the mountain while we were visiting Whistler.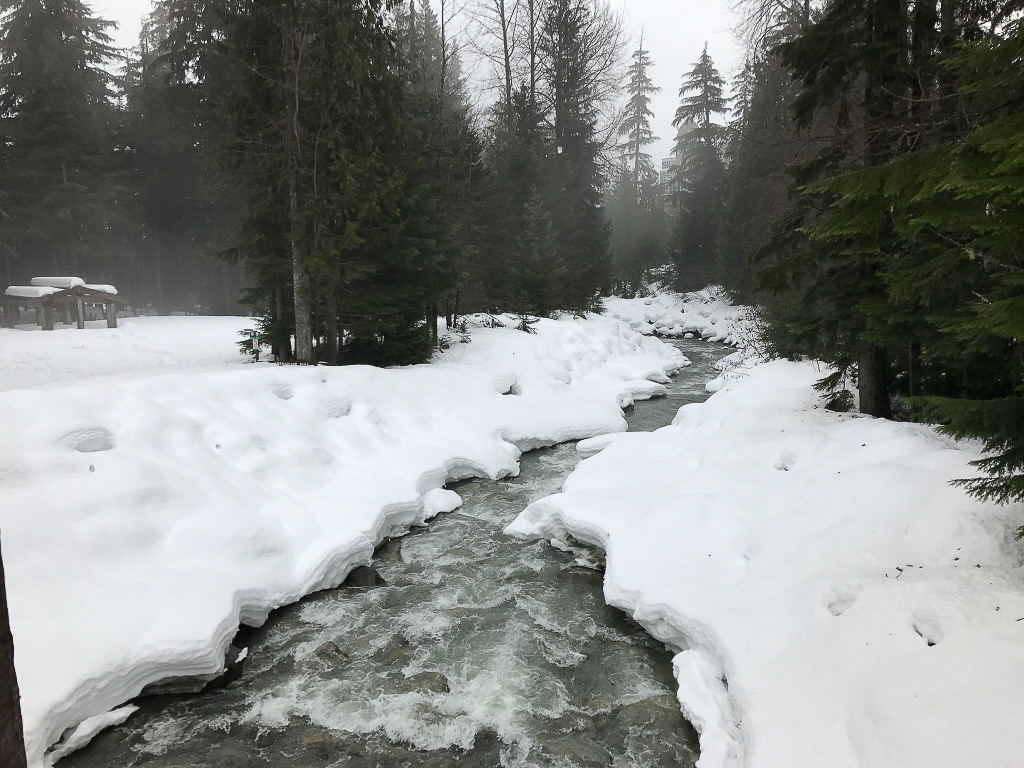 HIGHLIGHTS OF WHISTLER
Luckily, I was able to steal a few hours from my work and explore the town. I walked into town from my hotel, the Fairmont Château Whistler, and came a cross this little bridge and beautiful creek.
There's a dirt trail called the Valley Trail that cuts across Blackcomb Way, and if you take this you'll come to the bridge that crosses this little stream called Fitzsimmons Creek. I stopped there and snapped a few photos and videos because it was so peaceful and beautiful. If I had more time to kill, I would spend more time in this spot with a nice warm beverage.
FAVORITE TOWN SHOPS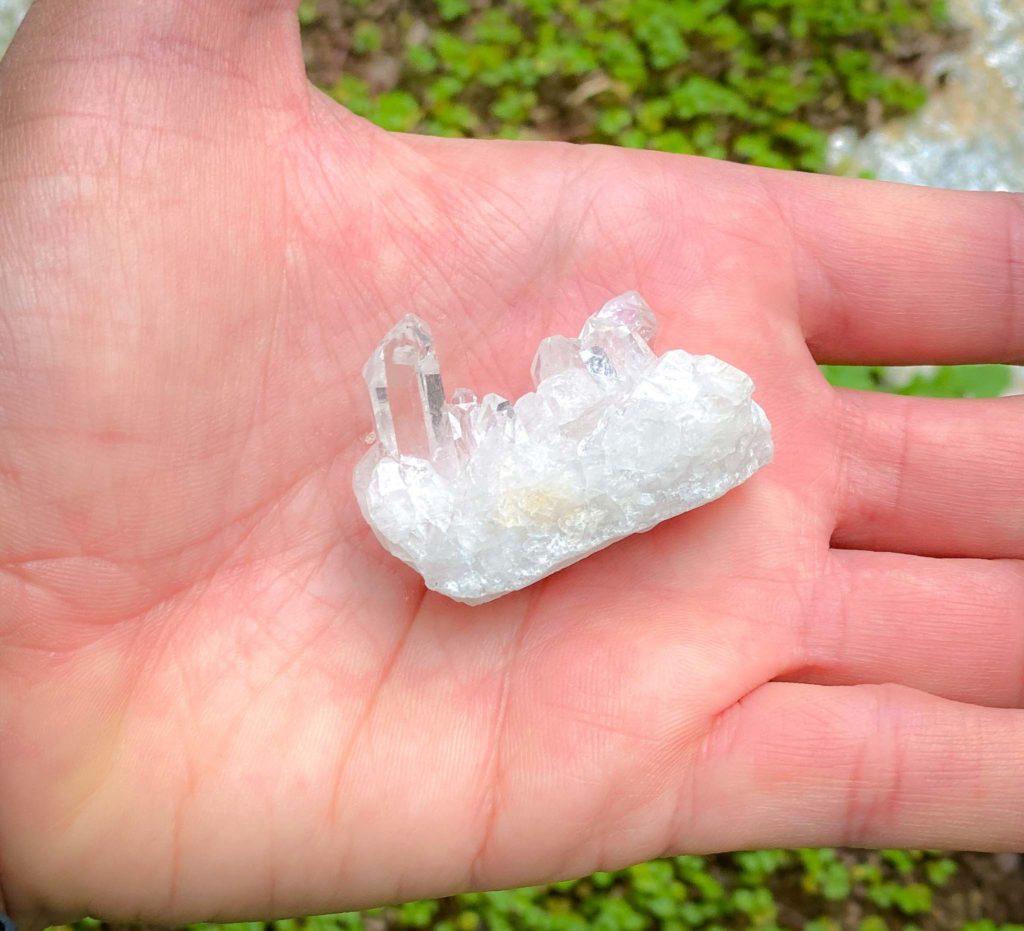 The town area in Whistler is really small and walkable, I was able to cover it in an afternoon. It was fun to explore and peek into the different shops in the village. I wandered into one store called Rocks & Gems Canada, and they have a beautiful array of crystals! After examining every single shelf in the store, I found a very pretty small quartz cluster and bought it as my souvenir for the trip! I got a nice discount thanks to the great conversion rate of the US Dollar versus the Canadian Dollar.
HOTEL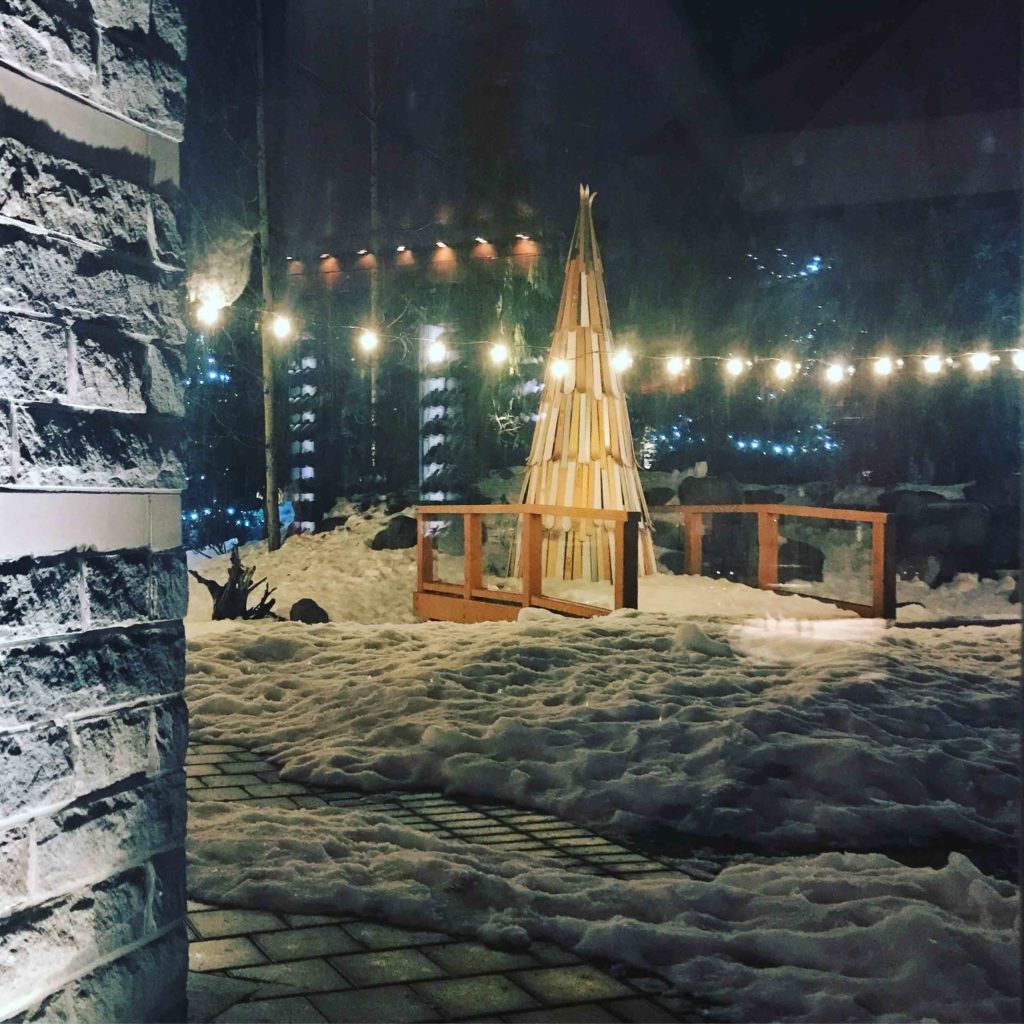 Additionally, The Fairmont Chateau Whistler was very impressive — the rooms were cozy and comfortable. With my food allergies, one of the things I struggle with when traveling is finding healthy food, but that wasn't a problem on this trip. The Wildflower restaurant at the Fairmont where I had breakfast most days was great with making substitutions and green smoothies/other healthy fare that wasn't on the menu. This made visiting Whistler much more comfortable.
Thank you so much for reading this post. If you'd like to see more of my recommendations, head to my Travel page! Or you can check out some of my designs inspired by my travels in Canada below.