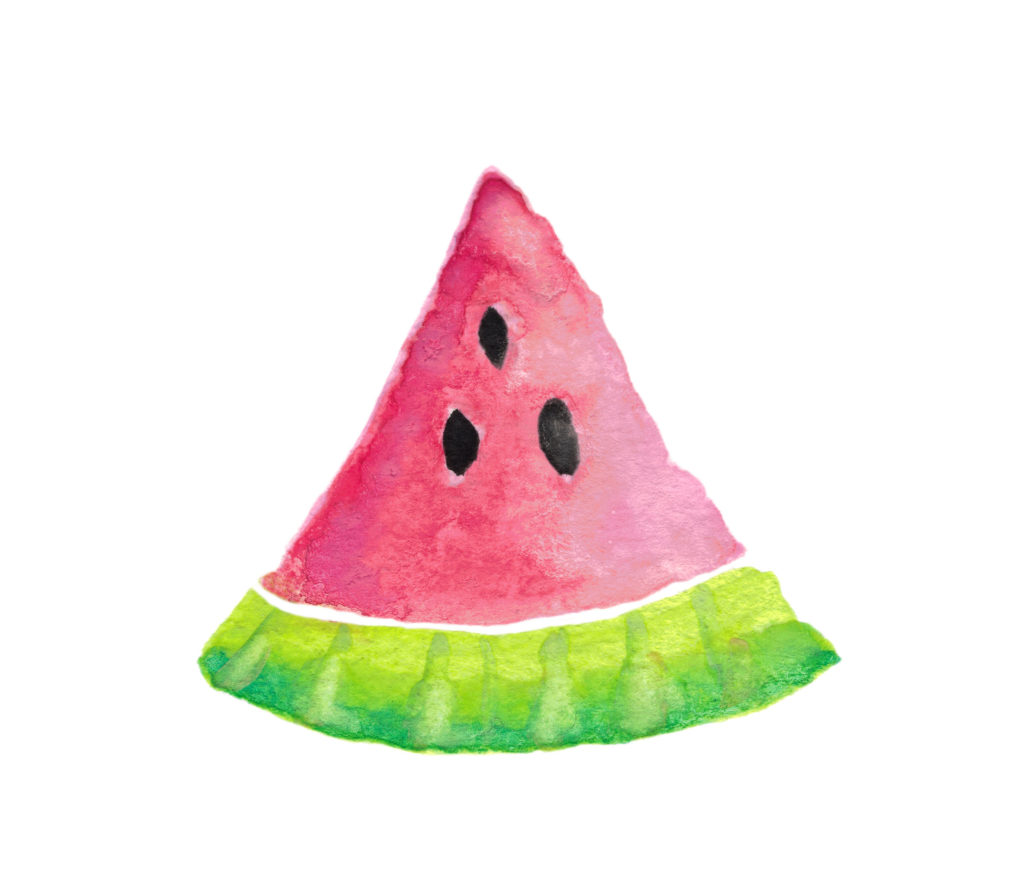 Happy Summer! We've just turned the corner on the summer solstice and what a crazy year it has been. Being stuck inside has given me the time to tackle a lot of creative projects, including some of my old ones. I was able to reimagine this watercolor print into a pattern, and I love the way it turned out!
Given the current situation, I've designed a few patterns, including this watermelon pattern, for face masks. You can check them out here if you would like to see them. And as an added bonus, Society6 is taking 20% off the price this week! According to the Society6 website, a portion of the proceeds will be donated to World Central Kitchen, an organization devoted to providing meals in the wake of disasters like COVID-19.
So, the inspiration behind this print is all about summer, and everyone's favorite summer fruit! Watermelon is fun to paint and is perfect for watercolor. It has a lot of beautiful contrast between the green rind and the pink flesh. It was fun to get creative and dig into different color blends of green and pink to translate into watercolor.
There is so much synchronicity happing right now that I knew it was the right time to release this print. I'm actually reading Anthony William's Cleanse to Heal book right now, and there is a watermelon on the cover.
The great thing about this print is that you can watch its creation in action! Check out my Instagram post below where I captured the time lapse so you can see how it all came together.
If you're a company interested in licensing this print or pattern, please reach out me on my contact page. Stay safe and healthy out there everyone!
Medium: Watercolor
Design: Watermelon Vibes
Color Palette: Pink highlights, red flesh, green base & yellow highlights on the rind
Mood: Refreshing, Breezy
Inspiration: Summer!
Shop Watermelon Vibes Products