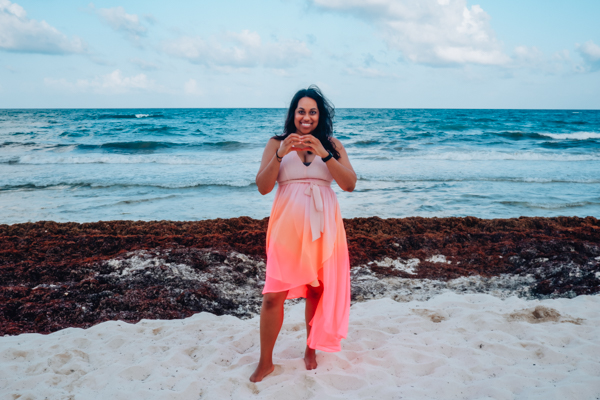 Tulum is a gorgeous tropical paradise on the Yucatan Peninsula of Mexico. The jungle and beachside town has an eco-friendly vibe with a lot of sustainable hotels. There is also a colony of protected sea turtles that nest on the beaches along the hotel zone. While I love the area, it definitely feels over-touristed and overpriced in the hotel zone area. If I ever return, I'd love to explore more of the nature preserves near the town. Here is a list of my favorite spots in Tulum, if you want to plan your visit. Note that I visited a lot more than what is listed, but I left off things that felt too touristy or gimmicky.
My Favorite Spots in Tulum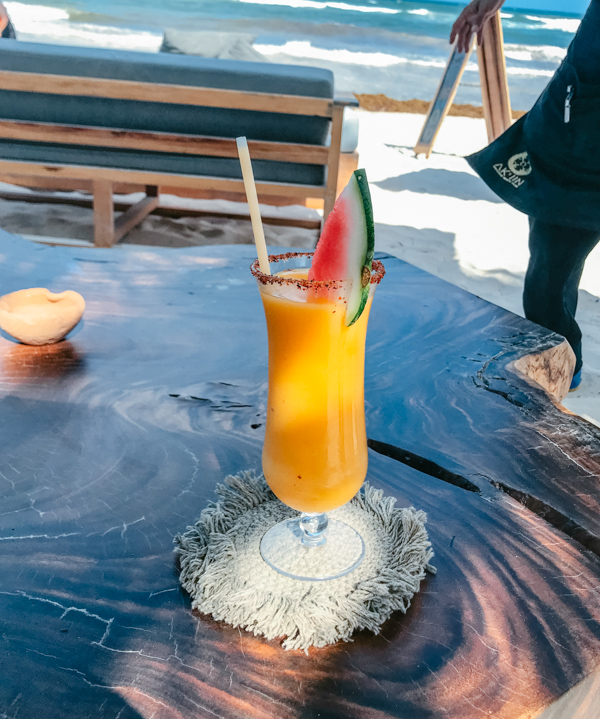 This luxury hotel is a great fit for the health-conscious guest, with lots of amenities like yoga, mediation, bike rentals, and massages in your suite. I found myself spending a lot of time here, especially at their beachside and jungle side cafes called Raw Love, which offer tasty plant-based options (great for people with food allergies like me).
Additionally, their other food restaurants are organic and locally sourced. This is the perfect place to relax on the beach, and order a piña colada right to your beach chair.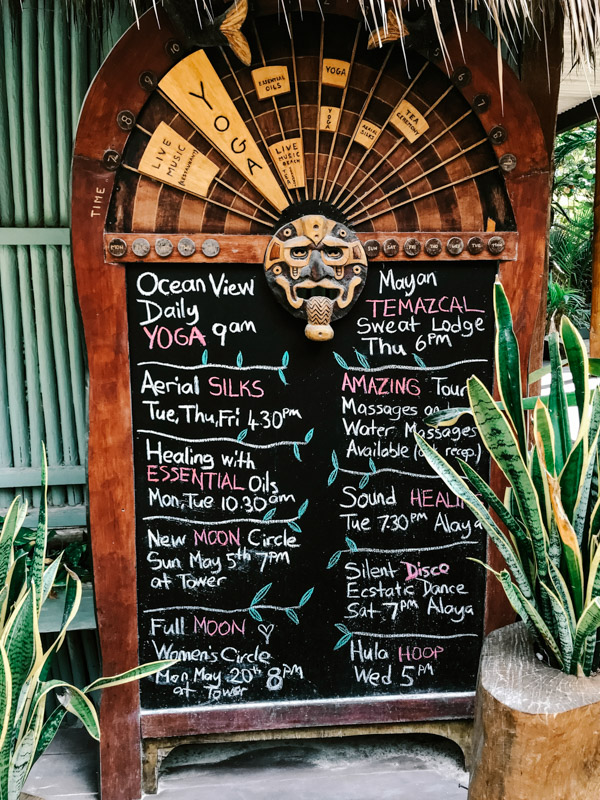 I wanted to get the full experience in Tulum so I signed up for the traditional Temezcal ceremony, and it completely blew me away.
A Temezcal is a traditional sweat lodge ceremony using volcanic rocks. The Ahau Tulum has a special stone "igloo" where the ceremony takes place, where the rocks are infused with Tulum's healing waters.
It's a deeply spiritual experience, combined with sound healing and led by a shaman. It's hard to describe exactly what it is, it's something you have to experience.
It is physically taxing though, as you'll be in a steam-filled room with others, so definitely get cleared with your doctor before you decide to participate.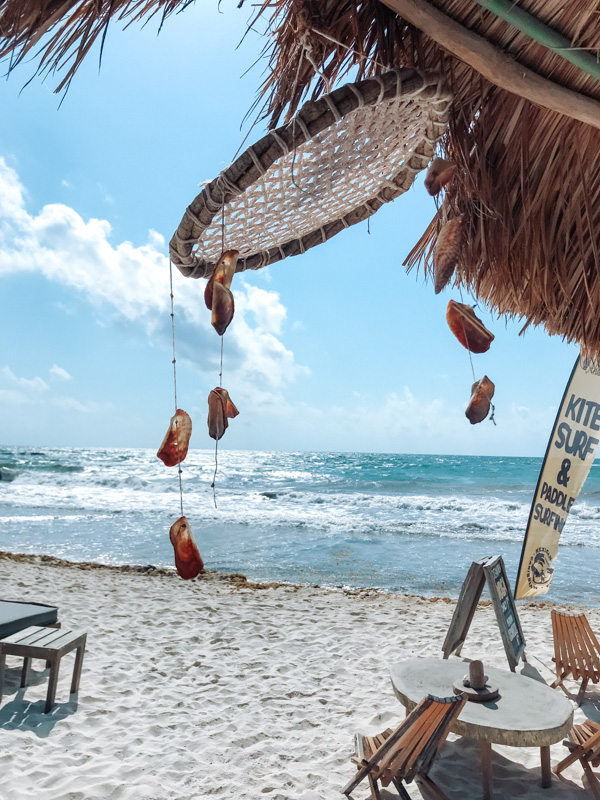 As I mentioned above, the Ahau's beachside cafe, Raw Love, had great dairy-free, gluten-free, plant-based meal options.
Sometimes cute dogs would wander up to the hut for a head rub while I waited for my smoothie bowl. I made a lot of four-legged friends here.
The acai bowls were great as well as the chocolate bowl options.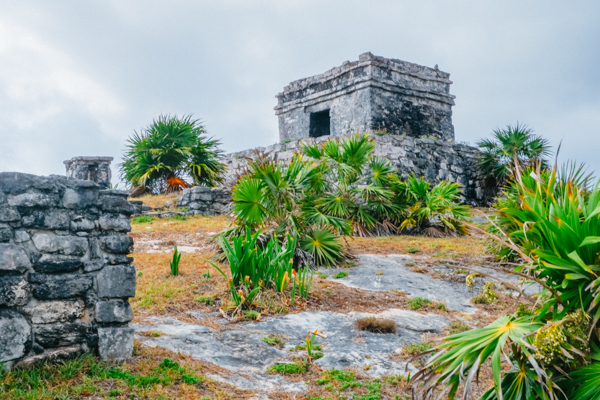 These ancient Mayan ruins sit on limestone cliffs that face east toward the Caribbean Sea. It's really interesting to walk amongst the structures and learn their history, as well as look at the beautiful plant fauna that grows in this area.
For the best use of your time, get there early! The site gets super crowded as the day goes on. We arrived right at the park opening, and there was hardly anyone there, so we were able to capture many photos without people photo-bombing them.
There is a beach below the Tulum Ruins that you can swim at as part of your park admission if the tide and waves aren't too high.
Tips:
Make sure to use the bathroom BEFORE you come to this park – the public restrooms here leave…much to be desired (missing toilet seats, etc.).
Also, make sure you only purchase your admission ticket at the park gate, there are lots of scammers around.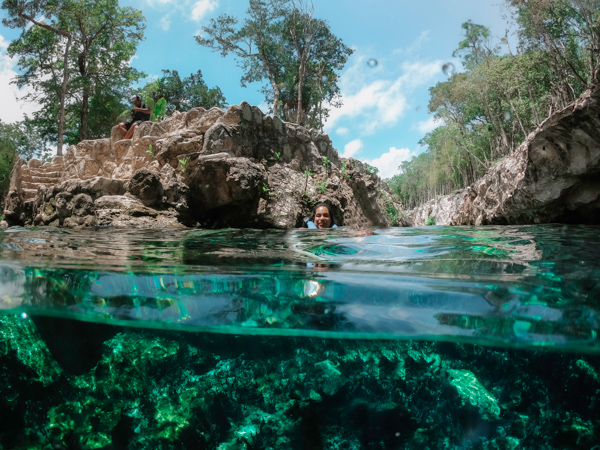 One of the main draws of Tulum are the beautiful cenotes, or underwater caves, that surround the area.
There are several hundred cenotes you can visit in the area. I chose Cenote Tortuga, as it's one of the lesser-known cenotes, so it's less crowded.
These areas are ecologically sensitive, so you'll be asked to rinse off any sunscreen before you visit them. Cenote Tortuga has showers for you to rinse off, and lockers you can rent to stow your stuff while you explore the cenotes.
You will not be able to bring a backpack or bag, as you'll be swimming through caves to each cenote, so you can only bring things that you can strap to your life vest.
I brought my GoPro with a dome lens attached, which is how I captured these gorgeous half-above-half-below and underwater shots. However, it was challenging to swim one-handed and have my GoPro set up in the other, so keep that in mind.
The whole experience was great! We started by jumping off a cliff into the cenote (check out the video above for the whole jump), and worked our way through. We saw lots of beautiful fish and underwater plants.
Notes:
Bring cash – admission to the cenote is cash only, the attendant didn't have change.
Be sure to bring enough cash to tip your guide – they work hard to take you through all the different underwater caves in the park.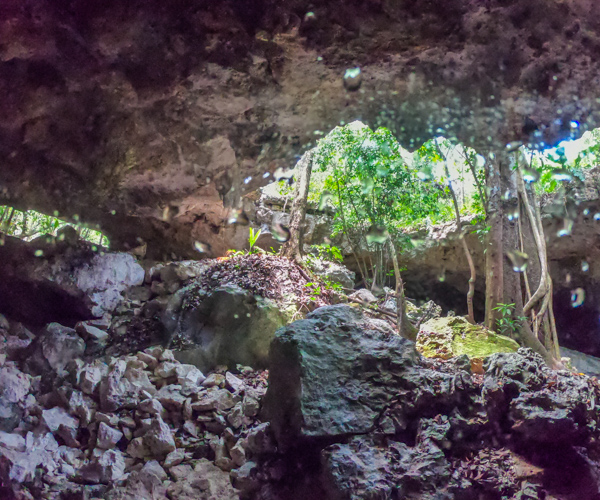 For a more laid-back cenote experience, you can head to Clandestino which is right off the Tulum Hotel Zone.
It is actually a restaurant with a small cenote inside where you can take a dip if you wish, and have a drink after.
We were there in May when it was hot AF, and it was so refreshing to end the day jumping into Clandestino's baby cenote.
Thanks so much for checking out my favorite spots in Tulum! If you want to see some art inspired by my travels, check out my shop here.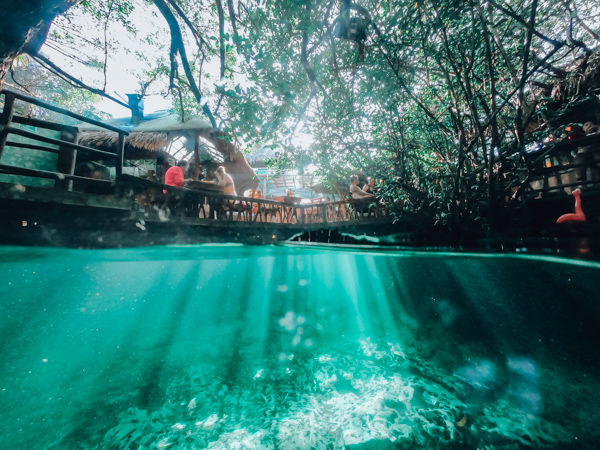 LINKS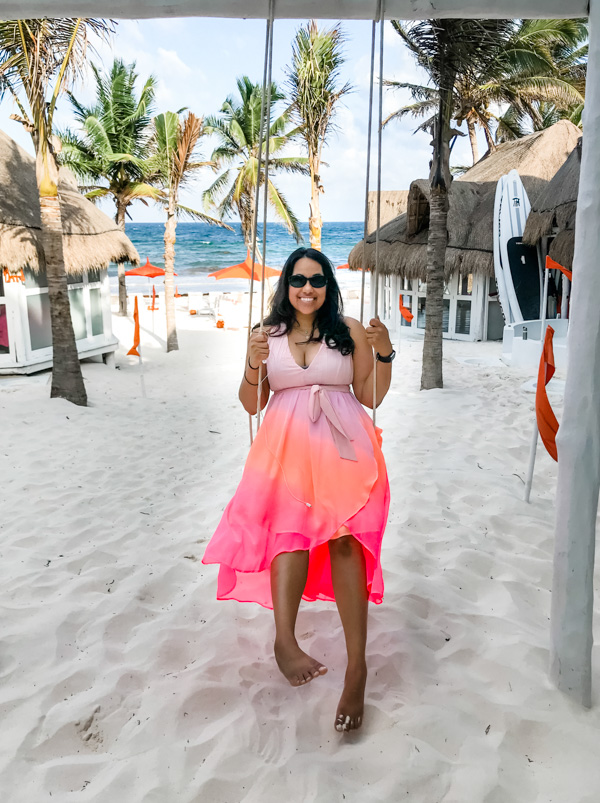 MAP